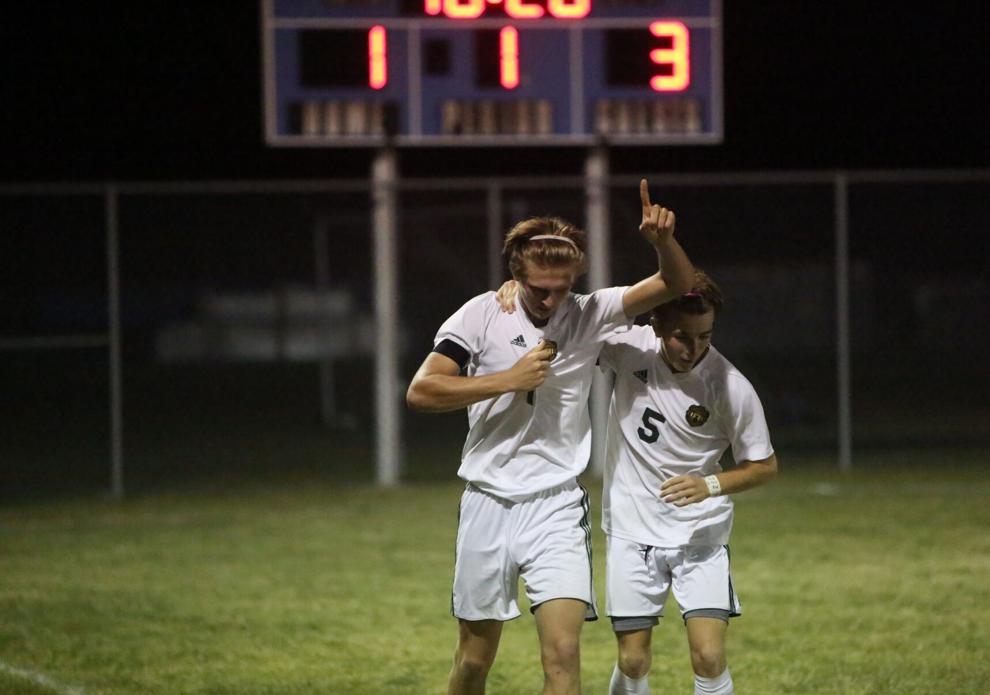 By COREY STOLZENBACH
DUBOIS — Forest Park coach Mike Foerster didn't see it because he had his back turned to the field and was talking to the team bench. He didn't even remember after the game what it was he was saying at the time, but he heard the fans cheering.
The Class 1A-No. 14 Rangers (5-3-1) had just reeled off their second goal in 10 seconds against Class 1A-No. 11 Northeast Dubois. The Rangers and Jeeps (7-2) were tied, 1-1, when senior JD Kerber notched his second goal of the game for a 2-1 lead with 10:36 left to play in the game, but just like that, fellow senior Conner Knies provided the insurance goal for a 3-1 Rangers edge with 10:26 left to play. They prevailed, 4-2.
"I'm glad we finished the game, but we had a little bit of a shaky start," Foerster said. "We were extremely for some reason today. I don't know — it probably had something to do with the rankings a little bit."
Kerber polished off the final to make it 4-1 at the time with 8:42 remaining. Senior Bryce Merkel's header pulled the Jeeps closer, but it didn't suffice. Kerber had a hat trick to lift the Rangers over their county rival, including scoring the first goal of the game with just more than a minute after it started.
"I think we played a great team game, had a great team win," Kerber said. "We moved the ball well, making a lot of through runs and we were able to finish towards the end. We struggled pretty much the whole game, and about the last 10 minutes, we found the back of the net real quick."
The Jeeps tied the game earlier, 1-1, off a goal from junior Noah Betz with 25:30 to go in the second. But it was those two minutes in the latter half that did them in.
"We need to communicate better in the back — something that we know we need to work it," Jeeps coach Clive Williams said.
Williams told his players after the game that they lost and they were not concentrating 100% the entire time. It doesn't take long to score a goal, and Williams noted that two minutes is a long time in soccer.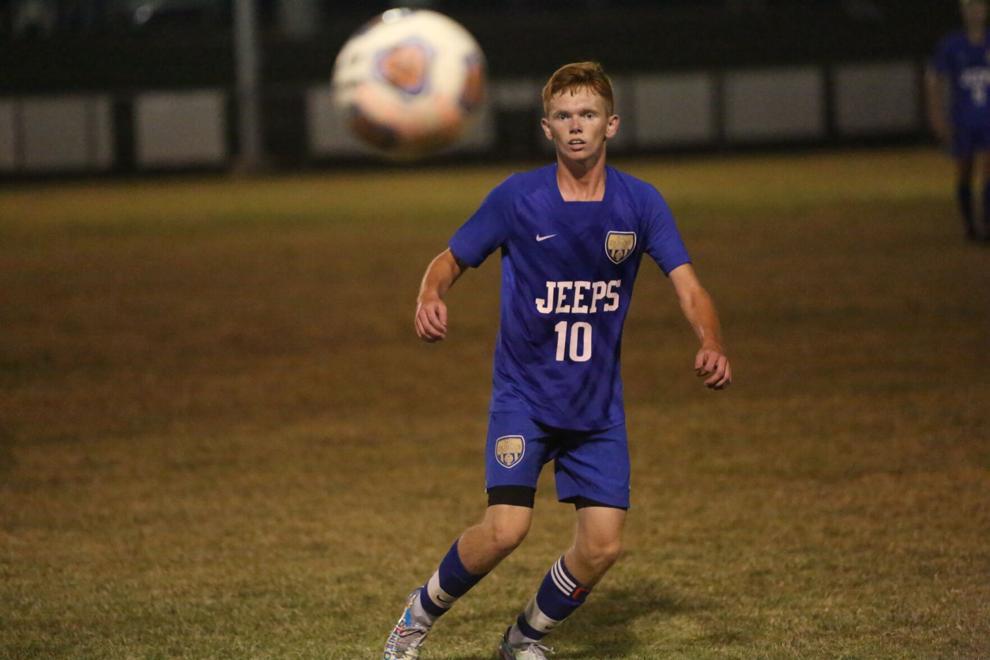 Today's scheduled game against Barr-Reeve is a junior varsity game only for the Jeeps, whose varsity squad is next set to be back in action Saturday against North Harrison.
"I think the guys showed bits of what they can do, but they need to sustain it," Williams said. "They have to be able to sustain it the whole game — not 90% of the game — the whole game. That is the only way we're going to get where we need to get to. And there's five or six games to go — so we have plenty of time to develop and get better."
Forest Park, meanwhile, is scheduled to have a short turnaround by being returning today at Pocket Athletic Conference rival Boonville, then another game Thursday at PAC foe Princeton.
"We got to come ready to play," Kerber said. "We got to keep pushing forward always. We got to be ready for anything."