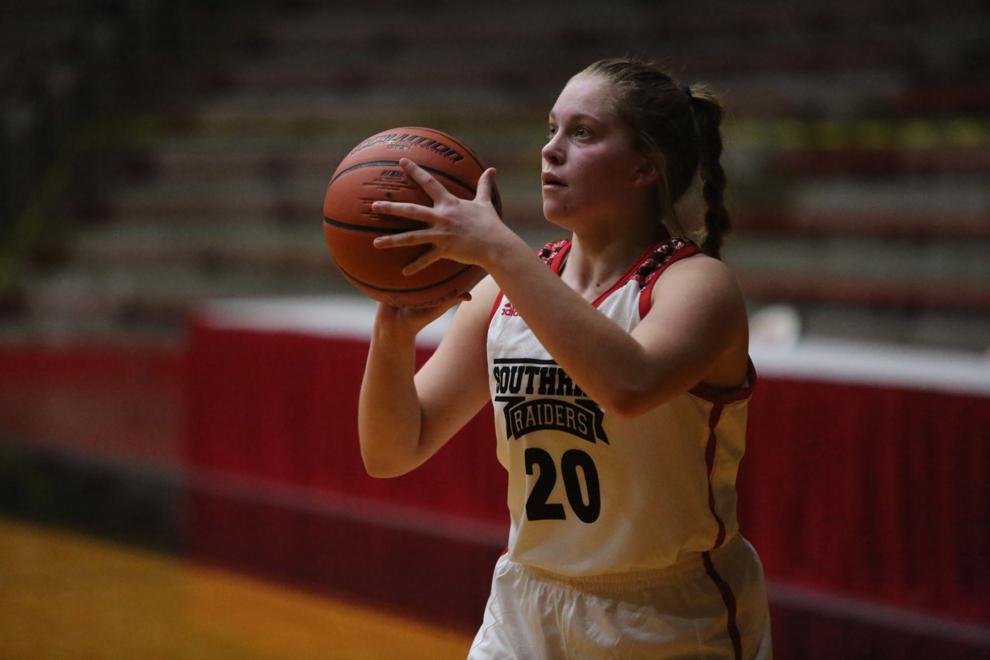 By COREY STOLZENBACH
HUNTINGBURG — Southridge coach Greg Werner has been trying to turn things around since he began his second stint as the school's girls basketball coach in 2019-20.
Things haven't always been easy, because he hasn't gotten to spend a summer with the Raiders since returning to be their coach. He couldn't have one with them in 2019 because of when he was tapped, and couldn't have one in 2020 due to the ongoing COVID-19 pandemic.
"They're a veteran team, of course, but they're not a veteran team with me," Werner said.
His players showed early improvements in his first season back, until Myah Montgomery had a season-ending torn ACL injury — resulting in nine wins, and just two after Montgomery's injury. The Raiders didn't have the most auspicious start to Werner's second year since coming back, either, beginning the season at 1-3, and then 2-4.
The Raiders ended the regular season with an 8-10 record and losing three straight games — all by double figures, but Werner pointed to the quality of competition they saw in Gibson Southern, Vincennes Lincoln and Tecumseh.
However, Southridge also stood at 4-7 after a 54-29 loss to Washington on Jan. 5, and it was after that point that things began to turn around for the Raiders. They went from three games under .500 to one game above .500 — winning four games in a row and all by 20 points or more.
"If I have a group of kids that believe in what we are doing and what needs to be done, the sky's the limit for them in the sense that I feel like they have kind of bought in and taken off, and saying, 'You know what? We can be really good,' " Werner said.
He has noticed some improvements during the course of the season. Southridge has better chemistry and better execution — while getting better screens and have improved on offense.
Montgomery's star power shined through during that four-game win streak when she averaged 20 points per game, and though Southridge could not extend it to a fifth straight win Jan. 21 against Gibson Southern, the junior still came away with a game-high 25 points.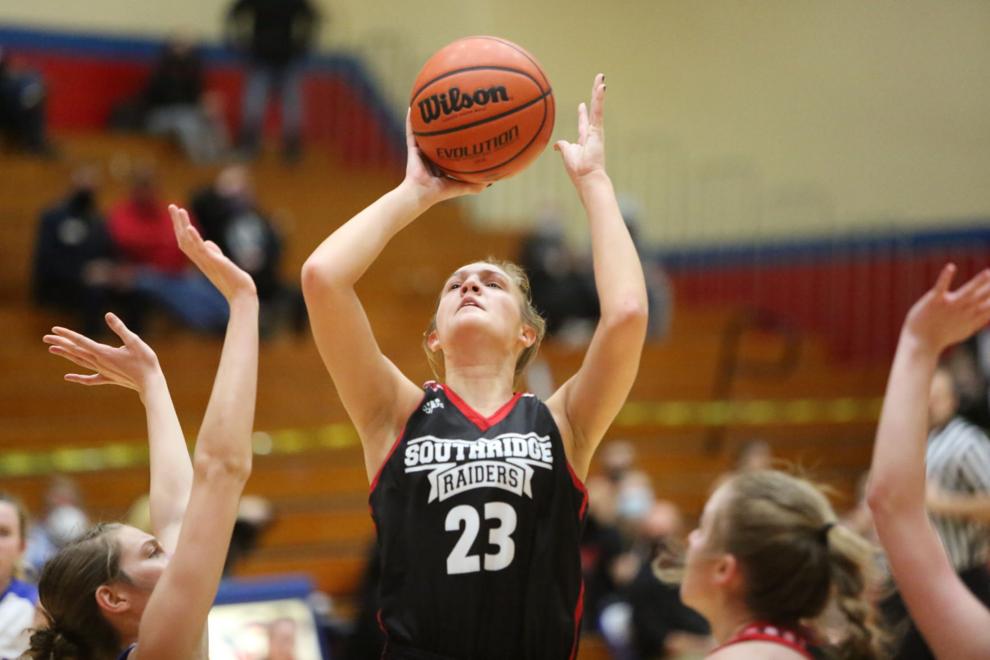 "She's confident in her coaches," Werner said. "She's confident in herself, she's confident in her teammates. I think she cares about being successful. I think she has a good head on her shoulders — knowing when she makes a mistake, she doesn't usually repeat them."
Despite the struggles after Montgomery's injury last year, the Raiders almost got to the Forest Park championship game when they fell to the host Rangers, 37-28. Southridge believes it can win every time it steps out on the court, while also respecting the likes of Forest Park, Evansville Mater Dei and South Spencer. The Raiders will see Mater Dei on Tuesday for the opener of this year's Forest Park sectional.
He noted the Raiders have some dynamic players, but it's a puzzle, and everyone must piece it together. If everybody on the floor plays as one, then Southridge has a lot of opportunity, he said. Werner told the Herald that his players have been coached tough, and he has no concerns about their ability to handle the weight of a game or the weight of the tournament.
"I just love coaching this group, and I wouldn't take a different group in any way, shape or form because they work their butt off for me," he said.