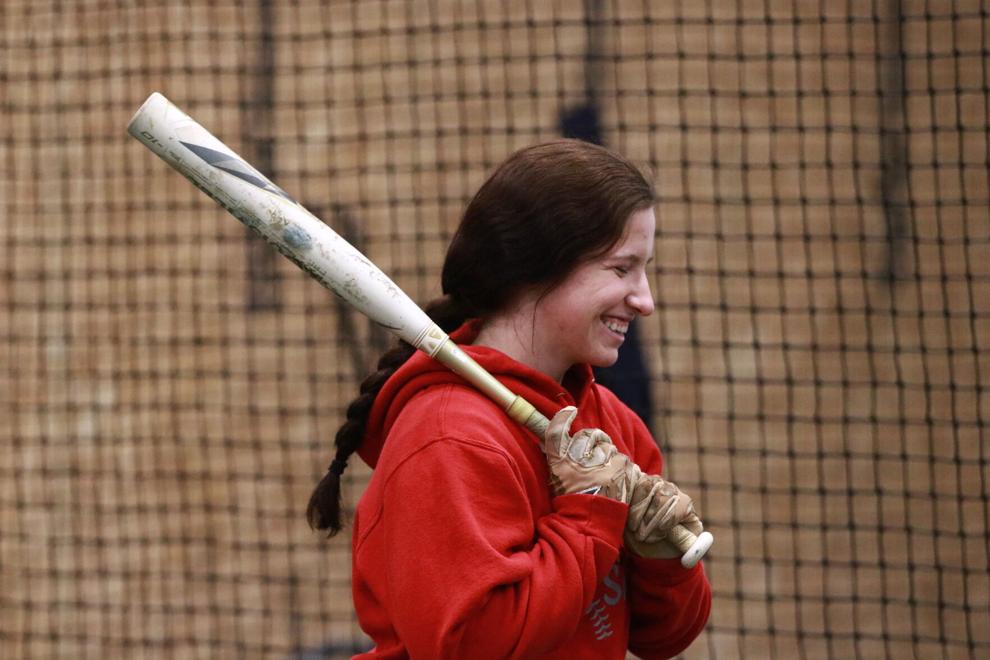 By JIMMY LAFAKIS
LINCOLN CITY — Softball season's long-awaited arrival symbolizes a breath of fresh air for Heritage Hills head coach Joe Asbury. The past year tossed some curveballs into the mix, but Asbury and the Patriots are finding their rhythm.
"I think all spring sports are just so happy to be able to participate again," Asbury said. "It kind of gives you a different feel."
The Pats' official roster features just three upperclassmen — junior Hannah Tapley and seniors Mallory Garrison and Kyla Peter. Asbury highlighted those three players as projected starters, but the team's freshmen and sophomores will also seize instrumental roles this season.
Freshmen Ali Gardner, Claire Coleman, Rylie Schipp, Taylor Ruxer, Ashley Tapley, Laney Guthrie and Ally Schipp comprise the Pats' youngest class. Sophomores Emma Day, Sarah Day, Olivia Susnjara, Mia Sanford, Jenna McDowell and Alana Ebert bring additional depth to the core. Asbury wants the older players to guide their younger teammates on the diamond.
"We want our team to be led by players, not coaches," he said. "That puts a lot of pressure on our returning players, but we feel like they can handle it."
Because the group is so young, Asbury sees opportunity in the unfamiliar. Preseason practices helped the Pats work out some kinks, and those sessions laid the groundwork for the road ahead.
"We've really been able to work on some things and see some things that we need to work on," Asbury said."It's really been a blessing for our program because of our youth. If we had more of a veteran team, it wouldn't be that big of a deal. With our youth, it was really a great thing."
According to Asbury, the outdoor practices motivated the Pats to work on their games. The players sharpened their crafts in the summer, but the spring work has unified the group.
"It's not that they took a year off of softball," Asbury said. "It's that we had a year off from our program. Every team and every program is a little bit different. Getting that comfort level and confidence within that program and with those particular players as opposed to your summer team, that will be a challenge for most programs."
The past month has presented several learning experiences, and Asbury found a teaching moment in a unique situation. When the Heritage Hills boys basketball team faced Silver Creek in the March 13 regional at Washington, he encouraged the softball players to observe the culture on the court.
"It's an advantage when you have kids that are invested in the school and not just invested in your particular program," Asbury said. "I think that carries over a little bit more to the pride of representing just themselves or their particular program. They know that they're representing their school and the community. That's a wonderful thing."
Heritage Hills opens its season at 6 p.m. on Thursday at Evansville Reitz.
"High school sports are a wonderful thing," Asbury said. "We should feel fortunate that we get to be a part of it."