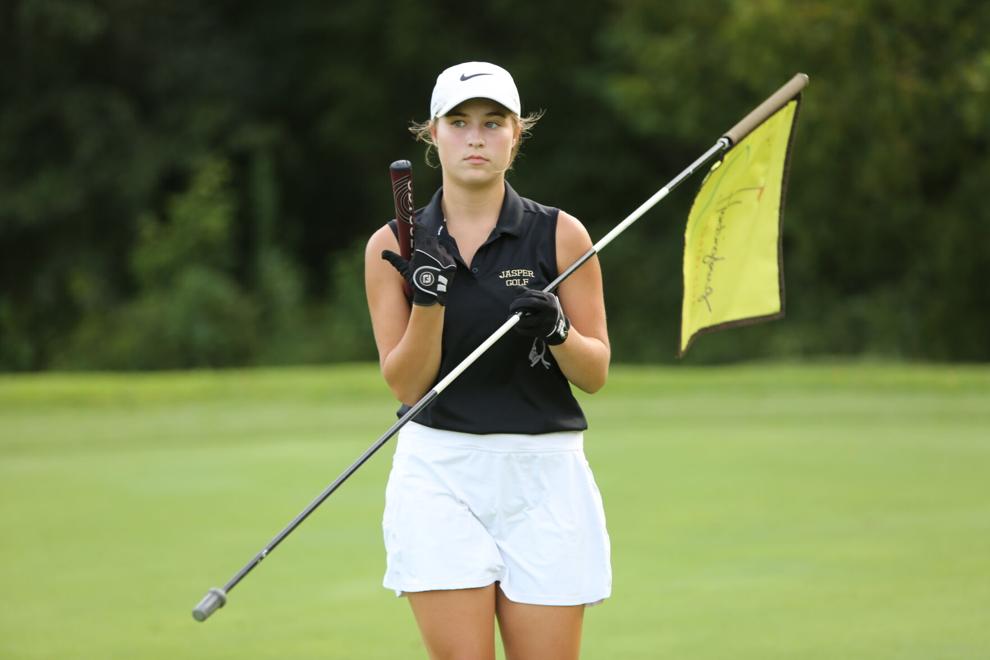 By COREY STOLZENBACH
HUNTINGBURG — Jasper and Southridge renewed its county rivalry once more on Thursday, this time it was on the golf course at Huntingburg Country Club, and it had a twist — Stableford Rules.
The Stableford game measures for the higher team score deciding the victor, and in this case, it was the Wildcats, 143-88. The lower the score an individual has, the more Stableford points they will receive. Jasper and Southridge fielded nine golfers each on Thursday, and the Stableford system enabled everybody to be competitive.
"I like (Southridge coach) Tom (Collins) a lot," Jasper coach Jan Tellstrom said. "I like what we did today because he's willing to take a risk and try something new. Normally, when you go to an event like we just did today, you play your five best, you score your four best balls. I played all of my nine, he played his nine, and that allows everybody to play. So, the most beautiful thing about this is he gets that we got to help these other kids play more golf."
"That was a really good experience for them to come out and be able to be part of it and contribute," Collins said of his golfers.
Depth proved to be a distinction between the two teams. Junior Elizabeth Ackerman of the Wildcats and senior Baileigh Schneider of the Raiders co-medaled with a score of 43. However, juniors Halle Knies and Anna Schmitt both shot a 45 — a shade off of Ackerman's score. Sophomore Emma Ruxer shot a 46. Sophomore Hillary Springer and junior Avery Bartley both had a 47. Senior Isabel Morrison provided Southridge's second-best score at 52.
Tellstrom had an expectation going into the season of his team showing modest improvement, and he believes the Wildcats have done just that. His focus is to create progress without perfection, and Tellstrom thinks Jasper has improved throughout the season, and a bit from last year, too.
Collins noted that it's hard for the rest of his golfers to stay with Schneider, which has been a theme throughout the season. However, the consensus on Thursday seemed to be, per Collins, Tellstrom and Schneider herself, that she had an off night for her standards. Collins credited her, though, for being better with her putting on Thursday.
Schneider, who is also a cheerleader, told the Herald she recently sustained a thumb injury while trying to catch a Southridge flyer. She worried she may have torn her UCL, but she wouldn't know that until Friday morning.
"It still feels good that I got another medal, but I just know that I could've played better tonight," Schneider said.
"I talked to her about it, 'You're a senior, you're going to have to play with guts now because I know you're in pain,'" Collins said. "But I said, 'Look at all the professional athletes out there that play every day, and a lot of them, they play with injury the whole season. It's tough and you're just going to have to grin and bear it and try to get through it the best you can and move on.''"
Ackerman was proud of how well the Wildcats did as a team on Thursday. She enjoys Huntingburg Country Club, citing that it isn't too difficult, and thinks her teammates would agree. Jasper was able to reel off the win Thursday after just falling shy, 173-178 to Evansville Mater Dei on Monday.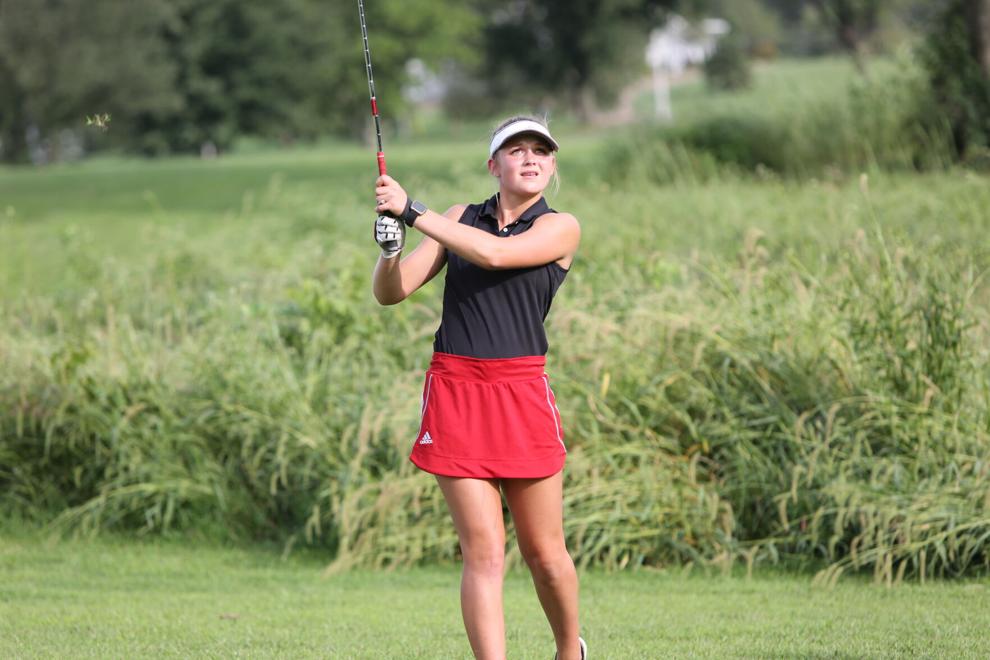 "Jasper and Southridge are pretty close," Ackerman said. "We have some friends between the groups, and Southridge is a lot of fun, and I just know we laugh around and have fun together on the course. So, it has more positive feeling when we're playing."
Both teams are nearing the crunch time point of the season. Collins said his golfers vowed they would work on their putting Friday to get ready for the Pocket Athletic Conference match Saturday at the Country Oaks Golf Course in Montgomery. The Raiders had a practice session there Tuesday, and Collins thought they did well.
Collins sees Gibson Southern as the team's toughest opponent, he and his golfers believe the Raiders are right there with the Titans. He added they could win on Saturday if they could get all together.
"We got to get everybody on the same page Saturday," he said. "Like I said, in practice the other day, boy, they were just doing things right. I think they like the course. It's a little open — it's not real difficult for them. They like the greens, the greens are in a lot better shape this year than they were. They're a little faster than here. So, I think a couple strokes here or there on the putting green can get some of those girls into the upper-forties scores from the low fifties. I think that will really help their confidence."
It's not time for the Southern Indiana Athletic Conference match for Jasper just yet — that's on Sept. 12. The Wildcats still have two matches ahead of them before their scheduled conference outing. Jasper is next set to play Tuesday at Otis Park against Bedford North Lawrence.
"Bedford has got a really good team," Tellstrom said. "They've got good coaching, they've got good golf instruction and they really do well."