Vincent F. Ackerman, age 86, of Jasper, Indiana, passed away at 1:42 p.m. on Wednesday, November 11, 2020, at his home surrounded by family.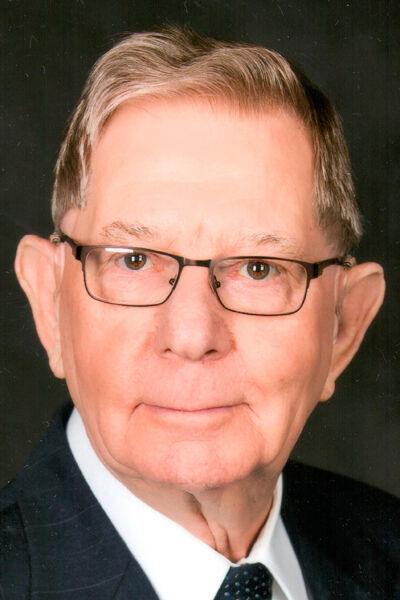 Vince was born in Jasper, Indiana, on April 26, 1934 to John and Teresa (Burger) Ackerman. He married Frances Schulte on March 5, 1957, in St. Joseph's Catholic Church in Jasper.
He was the original manager of Sitex and opened the Jasper branch.
After retiring from Sitex, he was a custodian at the Jasper Police Department and the Jasper City Hall for 19 years.
Vince was a lifelong member of the Jasper Moose Lodge #1175, former Indiana Moose State President, the White River Legion #120, the Precious Blood Men's Society, the Jasper Knights of Columbus #1584, Jasper American Legion Post #147, Young Men's Institute in Huntingburg, Eagles #3335, Jasper Outdoor Recreation, Ireland Sportsman's Club, Indiana Sheriff's Association, and the Fraternal Order of Police.
Vincent never met a stranger. He could talk to anyone. He took great pride in his yard and enjoyed taking care of it. He enjoyed washing his vehicles and was always proud of them. He took his faith seriously and loved praying the rosary. He was so happy to see his beloved Dodgers finally win the World Series.
Surviving are his wife of 63 years; Frances Ackerman, Jasper, IN, three children; Karen (Randy) Caldemeyer, Stendal, IN, Keith Ackerman, Jasper, IN, Kurt (Jennifer) Ackerman, Southington, CT, four grandchildren; Bryan (Stephanie) Caldemeyer, Nichole (Todd) Arnold, Andy Ackerman, David Ackerman, four great-grandchildren; Brayden and Jacob Caldemeyer, and Eli and Ellie Arnold, three brothers; Dennis, John, Dean Ackerman, one sister; Sylvia Seger, Jasper, and many nieces and nephews.
Preceding him in death is one sister Carolyn Hentrup.
A Mass of Christian Burial for Vincent F. Ackerman will be held at 10:00 a.m. on Tuesday, November 17, 2020, at Precious Blood Catholic Church in Jasper, Indiana, with burial to follow in Fairview Cemetery Mausoleum. The American Legion post #147 will perform military graveside rites.
Masks, social distancing and attendance restrictions will be enforced per the governor's mandate. A live stream of the Mass will be available for those who are unable to attend through preciousbloodjasperin.org.
A visitation will be held at the Becher Kluesner North Chapel on Monday, November 16, 2020 from 4pm-7pm. A rosary will be prayed at 3:30pm. The Jasper Moose Lodge #1175 will do a Pilgrim Ritual at 6pm.
Memorial contributions may be made to Precious Blood Catholic Church, St. Joseph's Catholic Church, Moose Heart Charities, or Lange Fuhs Cancer Center.
Online condolences may be made at www.becherkluesner.com.