Pauline Theresa Schum, 103, formerly of Mariah Hill passed away November 28, 2020 at Scenic Hills at the Monastery in Ferdinand. Pauline was born April 17, 1917 in Mariah Hill to Frank P. and Lena (Roos) Dilger. She was united in marriage to Roman S. Schum on October 14, 1947 in Mary Help Of Christians Church, Mariah Hill. Roman passed away on April 30, 1989.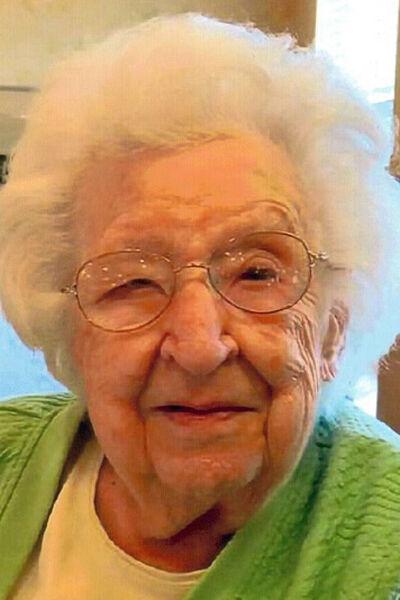 Surviving are three daughters, Dolores Fuesler and Margaret (Joe) Nord both of Huntingburg, and Mary Ann (Daniel) Bettag of Ferdinand. Eight grandchildren, and twenty great-grandchildren. Pauline was preceded in death by a daughter, Sylvia Mae Schum in infancy, brothers, Frank A., Clem, Placidus, Leo, Emil, and Philip Dilger. Two sisters, Leona Barth and Alma Luebbehusen.
Funeral mass will be held at 12:00 PM ET Wednesday December 2, 2020 in Mary Help Of Christians Church in Mariah Hill. Burial will follow in the church cemetery. Visitation will be from 9:00 to 11:30 AM ET Wednesday at Becher Funeral Home in Ferdinand. Memorial contributions may be made to Mary Help Of Christians Cemetery Fund. Online condolences may be shared at www.becherfuneralhome.com.