Maynard Jackson, 94, of Huntingburg, passed away Tuesday, March 9, 2021, at the Timbers of Jasper.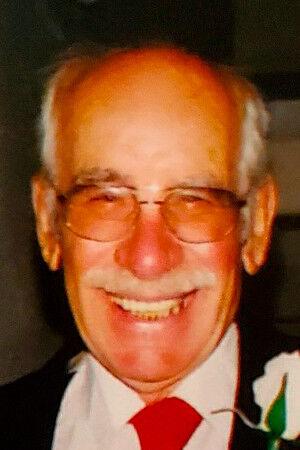 He was born July 25, 1926, in Echols, Kentucky, to Maynard and Elsie (Scott) Jackson. He married Peggy Crossfield on April 25, 1945. In his younger years, he was a UMC minister in Gentryville. Maynard had worked at D.M.I and retired from Kimball. After his retirement, he became an attendant at the rest area on Interstate 64 near Ferdinand. He was a WWII veteran of the United States Navy and a past member of the V.F.W. Post #2366. He was preceded in death by his wife, Peggy; and 5 siblings.
He is survived by his children; Wayne (Pauline) Jackson and Mark (Joyce) Jackson, of Jasper, Marsha (Greg) Songer and Becky (Dennis) Bauer of Huntingburg, Pam (Anthony) Brooks of Shelbyville, Kentucky; 16 grandchildren; 39 great-grandchildren; 3 great-great-grandchildren.
Family and friends are invited to attend a graveside service for Maynard Jackson at Fairmount Cemetery, Wednesday, March 17, 2021 at 11:00 a.m. Pastor Dan Caldwell will officiate with V.F.W. Post #2366 Memorial Detail conducting military rites. Nass & Son Funeral Home in Huntingburg has been entrusted with the arrangements.
Condolences may be shared at: www.nassandson.com.