Luella H. Bieker, 94, of Saint Anthony passed away at her home Thursday November 19, 2020 surrounded by her family. Luella was born November 16, 1926 in Jasper to Fred M. and Nellie (Gerber) Sermersheim. She was united in marriage to Theodore W. Bieker on September 2, 1947 in St. Joseph Church in Jasper. He preceded her in death on June 17, 1990.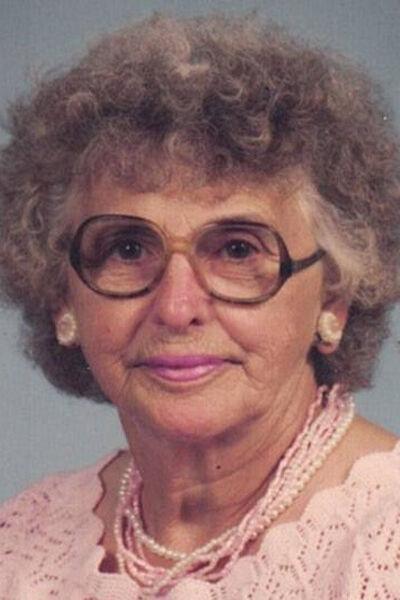 Luella was a member of Divine Mercy Parish, Saint Anthony of Padua Church, and Christian Mothers, St. Anthony Senior Citizens, Jasper V.F.W. Auxillary, St. Anthony Legion Auxillary, and Jasper Daughters of Isabella. She retired from Mobel Inc. in Ferdinand, and was a homemaker.
Surviving are one daughter, Kitty Lou Bieker of Jasper, four sons, Ted Bieker Jr. of Ferdinand, Tony, Tom, James "Jake" Bieker all of Saint Anthony. Twelve grandchildren, Brandy, Tracy, Trista, Jessie, Nicole, Jenna, Pete, Teddy IV, Jhett, Jhazz, Joseph, and Jace. Two step-grandchildren, Josh and Jeremy V and seven great-grandchildren. Luella was preceded in death by a son Michael J. Bieker in infancy, brothers, Leroy, Louis, Kenny Sermersheim. Sisters, Lillian Rucker, Lee Etta Brames, Lenore Anderson, and Mary Prechtel. Step brothers, Gilbert, Urban, and Ralph Schnell, and step-sisters, Clara Mae Schultz and Jenny Otto. Her companion, Jerome Hedinger.
A mass of Christian Burial will be held at 11:00 AM Tuesday November 24, 2020 in Saint Anthony of Padua Church, with burial to follow in the church cemetery. Visitation will be from 9:00 AM until the time of the service at the church. Online condolences may be shared at www.becherfuneralhome.com.