Chad Allan Schnarr, age 44 of Hillsboro, passed away unexpectedly at 2:00 AM CST on Thursday, September 24, 2020 at St. Thomas Midtown in Nashville.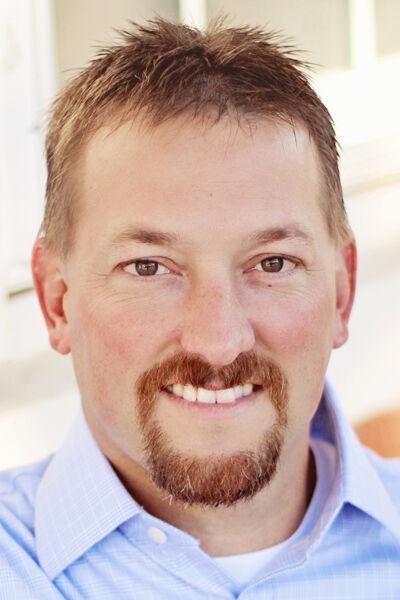 Chad was born in Jasper, Indiana on February 16, 1976. He graduated from Jasper High School and attended Ball State University. He earned his Doctorate of Chiropractic from Logan College of Chiropractic. Chad was the owner of Schnarr Chiropractic Center in Tullahoma and was past-officer of the Tennessee Chiropractic Association. He enjoyed boating, diving and was an active volunteer with the Franklin County Rescue Squad. In his spare time, he would restore vintage cars, trucks and tractors, travel, woodwork, or be in the great outdoors hunting, camping, hiking, white-water rafting, or engaging in sports and fitness activities such as basketball. Chad and his brother enjoyed attending NHRA races together, a tradition they had started with their father. But most of all, Chad cherished the time he spent with his beloved family. He was a dedicated member of the Winchester Church of Christ.
Chad was preceded in death by his father, Michael D. Schnarr; grandparents, LeRoy and Iona Schnarr and Jacob and Oleida Kieffner; and mother-in-law, Linda Rogers. He is survived by his loving and devoted wife of sixteen years, Janet Rogers Schnarr of Hillsboro, and their daughter, Jessie Schnarr of Hillsboro; mother, Joann Schnarr of Jasper, Indiana; brother, Douglas Michael (Kiley) Schnarr of Clayton, Indiana; nieces and nephews, Logan Schnarr, Brooke Schnarr, Chase Schnarr, Leslie Rogers, Cody Rogers, Baylee Rogers, and Karlee Rogers; father-in-law, Lloyd Rogers Jr (Donna Phillips); and brothers-in-law, Lloyd (Sharon) Rogers III and Paul (Christy) Rogers.
Visitation will be from 3-8 pm CST on Sunday, September 27, 2020 and from 11 am- 2:00 pm CST on Monday, September 28, 2020 at Moore-Cortner Funeral Home. Funeral Services will be held at 2:00 pm CST on Monday, September 28, 2020 in the Moore-Cortner Chapel with Bro. Joseph Horton officiating. Interment will follow at Franklin Memorial Gardens. Moore-Cortner Funeral Home, 300 First Ave NW, Winchester, TN 37398, (931)-967-2222, www.moorecortner.com.