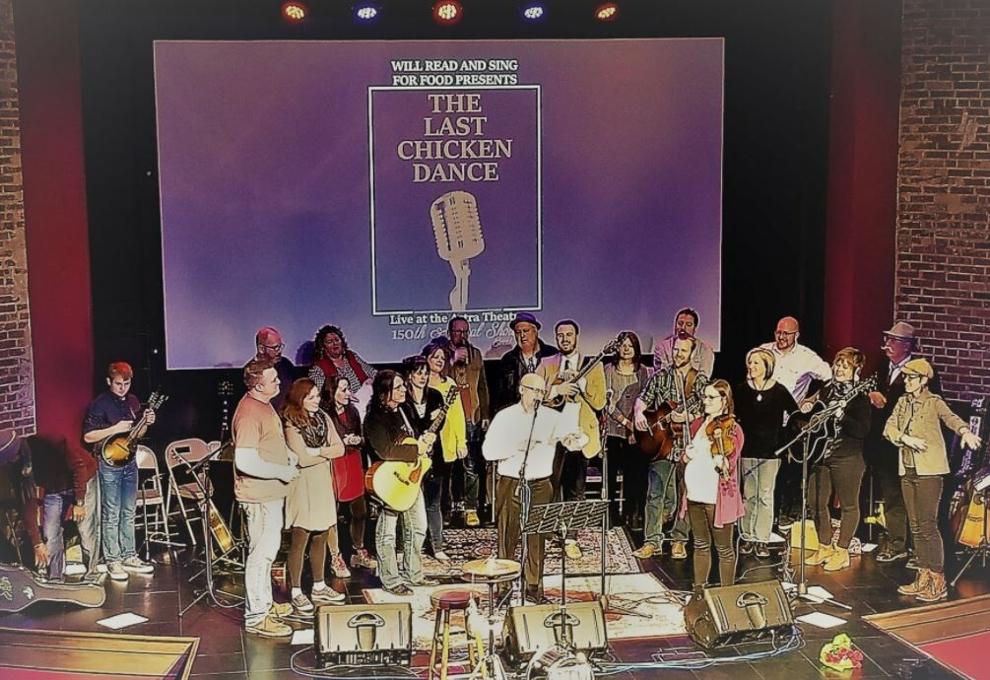 In the early '80s, when Eagle's cofounder Don Henley was asked if the band would ever reunite after their breakup, he responded, "When hell freezes over." Even more amusingly, he added, "I just rule out the possibility of putting the Eagles back together for a Lost Youth and Greed tour."
By 1994, hell obviously accumulated its fair share of icicles, for the Eagles did reunite and have been touring and making gobs of money ever since — that is, up until the pandemic.
I was glad they reunited. It gave me an opportunity to finally see them live. My 2013 bucket-list concert created mixed emotions though; the band was great, but the couple sitting just behind me made the concert a hellish experience. They destroyed the entire set list with their back-up duet work mere inches behind my ears. I should've bought a concert shirt with their faces on it, not the Eagles — apparently, these two drunken derelicts were the ones for which I had paid a ticket to see that night.
Naturally, I wrote a column about this, for that's what I do when bad things happen. It's how I cope. I headlined it "One of These Nights (from hell)."
The column became a popular piece to perform during the Will Read and Sing for Food (WRASFF) benefit shows I hosted from 2011 thru 2018. It consistently generated laughter in the audience. Granted, having Abbie Rumbach and Marc Steczyk read the parts of the belligerent big-mouthed couple earned the big laughs. My narration — eh!
There were 150 WRASFF shows, raising $162,000 for dozens of worthy causes in Southern Indiana. Our final show, called "The Last Chicken Dance" (an homage to "The Last Waltz," the classic 1976 documentary chronicling The Band's final performance), happened just before Christmas 2018. We sold out the Astra Theatre. I became engaged to my now wife Brynne on stage that night as people cheered us on, and the next day, as planned, I became 100% disengaged from WRASFF.
During the actual performances, the show was pure heaven. It was the pre-work to make the shows happen and the worry that no one would come that wore me out.
I truly have missed the musicians and the writers and the audiences, but not the work necessary to make even a silly little show like ours be a local success on behalf of the charities we championed. 2018 became an exhaustive year as we rifled through as many shows as we could to hit that 150 mark by year's end and say sayonara.
In the past two years, when people have asked if WRASFF will ever get back together, I'd channel my inner Don Henley and jokingly respond: "When hell freezes over."
Not that I am in any way comparing WRASFF to the Eagles, nor comparing myself to Don Henley (I'm more of a Joe Walsh kind of guy). The Eagles drew thousands to each sold-out show. WRASFF had a show or two where the number of people on stage outnumbered the audience. One stinker of a show at the Dale Library basement in 2018 drew eight people — this just on the heels of a highly-attended Astra show.
It is fair to say that, at times, WRASFF was socially distancing before social distancing was cool.
One person in the Dale audience was actually spinning with a spindle to make yarn during the show (I doubt the Eagles could claim such a thing), drawing more attention to her voodoo-craftwork than we did with our stories and songs. Heck, even I couldn't take my eyes off the yarn magic happening out there in the chairbacks. Good riddance, WRASFF.
Guess what? In our own tiny way, hell hath frozen over. I was recently asked if WRASFF would like to do a live show at the majestic Lincoln Amphitheatre (affectionately nicknamed the Amp). Most of the core performers (Debbie Schuetter, Kyle Lueken, Rafaela Schaick, Marc Steczyk and Abbie Rumbach) immediately agreed to participate. My favorite poet, Matthew Graham, who is currently the Poet Laureate of the State of Indiana, will be with us too. He has always added a nice, professional touch to the show.
The show will raise money for the operations fund of the Amp, which is one of the nation's largest, fully-roofed, outdoor concert venues. I like to think of it as the Hollywood Bowl of Southern Indiana. This summer, the Amp has done a great job providing smaller-scale live shows in a mandatory socially-distanced way that is necessary during the pandemic. County health protocol mandates that only 325 of the 1,500 seats be used. The turnouts for this summer's various Amp events have been excellent, and the audiences have been respectful to social distancing protocol.
You can order your $9.95 tickets online via the Amp's official website to join in on the fun of our reunion show.
An encouraging amount of people have already purchased tickets. Will we sell out at 325? Here I am, worrying about such things again. Regardless, ticketing data shows we have greatly surpassed the show attendance in the Dale Library basement in 2018.
I look forward to our 151st (and final) show and seeing Abbie and Marc revive their roles as the Eagles fans from hell. It will be heavenly.
You can purchas tickets to the show here.