By CANDY NEAL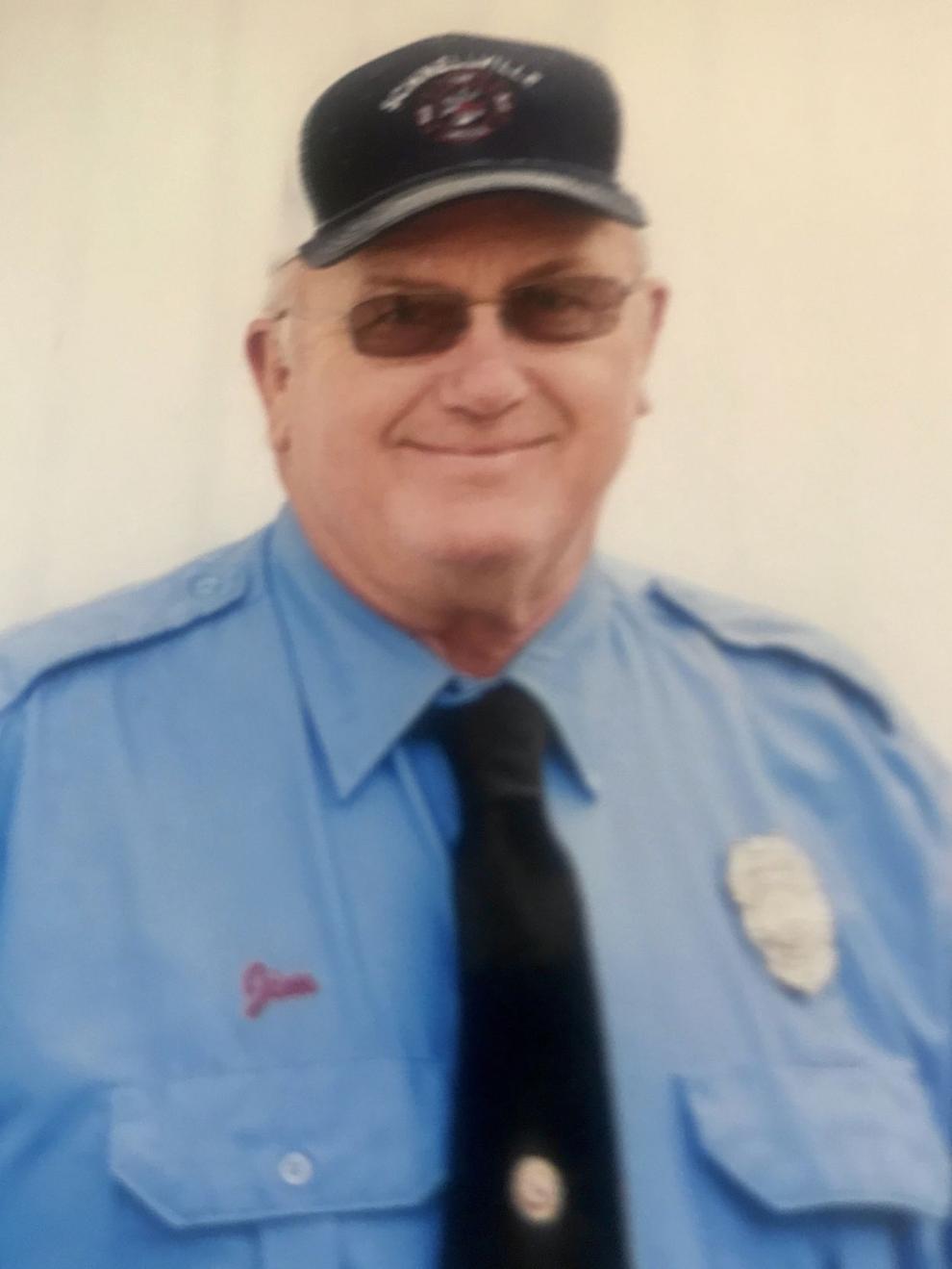 SCHNELLVILLE — Jim Verkamp always wants to help others.
That is why he decided to join the Schnellville Volunteer Fire Department at age 18.
"They needed help for the fire department back then," said Jim, now 69. "So I joined just to help the community out."
Having been with the fire department for 50 years now, Jim has reached the state fire association's designation of being a lifer on the department.
The community is celebrating Jim's lifelong firefighter status and his retirement as assistant chief with a breakfast from 8 a.m. to noon Sunday morning at the Schnellville Firehouse.
A lifelong resident of Schnellville, Jim graduated from Birdseye High School in 1970 and joined the volunteer fire department a year later, in 1971.
As for his paid job, Jim was in construction and then became a self-employed electrician in 1992. He also does farming. When he retired in 2020, he continued farming, raising beef cattle.
He and his wife have two sons, Rick and Mike, and four grandsons. Both Rick and Mike also live and work on the family farm.
Jim was Schnellville's assistant fire chief until he stepped down from that position this year. "I figured I'd let the younger ones take care of it," he said. He has also served as secretary and treasurer in the past.
Others in his family followed his footsteps and became firefighters as well. His son Rick and first cousin Jeremy are on the St. Anthony Volunteer Fire Department. His brothers Gerry and Lenny and first cousin Kevin are on the Schnellville fire department with him. His first cousins Derek Schmitt, Brandon and Jason are on the Celestine Volunteer Fire Department.
"I think I started a tradition," Jim said with a chuckle.
He has seen lots of changes over his 50 years of service. For instance, firefighters didn't carry pagers when he started.
"Everything was done on a phone service. Someone called everybody," Jim said. "And if you weren't at the house, you didn't get the call. That was before 911 and the pager system came out."
Firefighters also worked on the fire trucks. "I helped to build three different trucks," he said. "We would buy a truck frame and build our own fire trucks. You'd get a tanker and build the tanker up and put pumps on them, to get them prepared for the fire."
Jim recalled the department getting an old gas truck, and some parts had to be cut out of it. "We had to crawl inside the dirt truck, and I was the smallest guy around," he said. "So I had to go in and all the cut all the sides. It was pretty interesting."
Being a firefighter requires commitment. "You have to be dedicated to do this," Jim said, "because it's a lot of volunteer training and a lot of volunteer time."
When he started, investing personal time and money kept the department running. "We had to put in money to keep the department going and buy the equipment we needed," he said. "Now, we do fundraisers, and we do fairly well. So it's not only volunteering to make the runs. You still volunteer to raise the funds."
In current times, the department gets some money from the township. But the department must raise the bulk of the money it needs to operate. "The township money doesn't even pay for the insurance on the trucks anymore," Jim said. "Insurance is so ridiculously high, for the fire trucks and the firemen that carry insurance."
So the fire department depends on community support just as much as the community depends on firefighters in their time of need.
"If it wouldn't we be for the support of the community, we couldn't have a fire department here," he said, "because it's all volunteers. And there are a lot of expenses."
Jim has seen some big fires in the community, such as the Schnellville Mill fire in the late 1980s and the fire at the Brown Derby tavern in 1990, which gutted the facility. There have also been house and barn fires.
He's seen his share of tragedies as well.
"The most challenging thing is coming back from a death, a run where there was a death," Jim said. "Accidents are the worst. I've seen some bad farm accidents where there's been a death. That can really get to you, when you're a farmer yourself and you go to a farm accident."
But that has never made him want to stop serving. "You have to just process it and get it out of your mind. This is life. This is what happens," Jim said. "You don't like to see a lot of buildings and stuff burned up either. But as long as there are no injuries or a death, it's easier to process."
Although he is stepping down to let another serve as assistant fire chief, Jim is not stepping down from being a firefighter. He will continue to help the people in the community when they need him.
"I will continue to make fire runs and first responder runs," Jim said. "I'll help whenever I can. I'm not going to give it up yet."