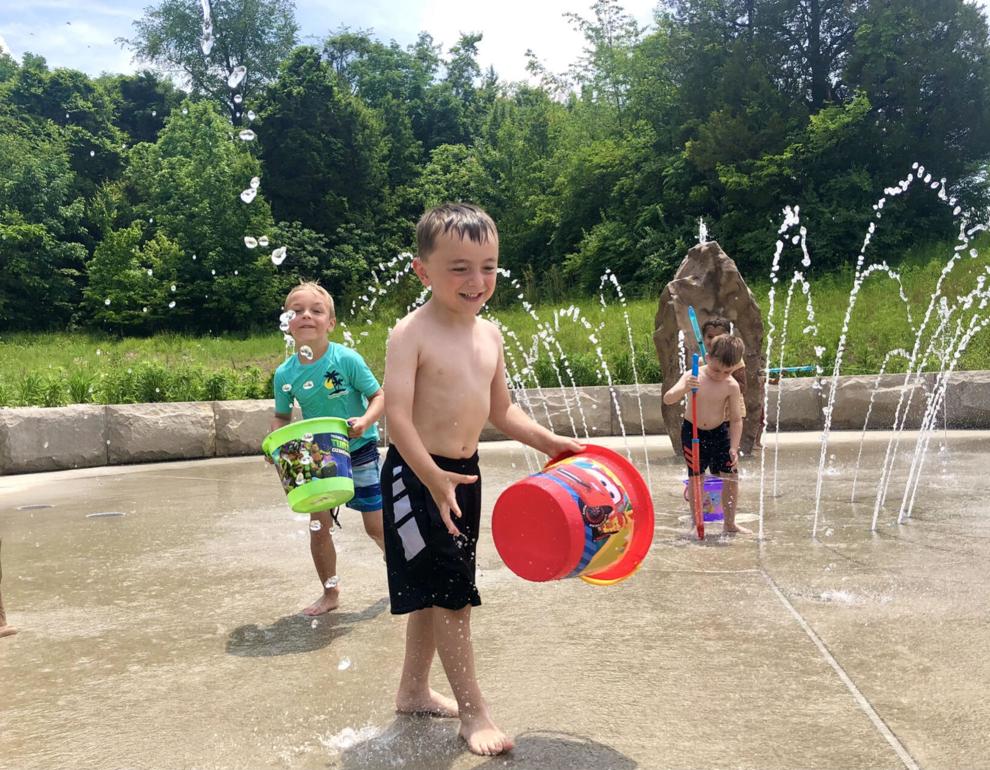 By CHRISTINE STEPHENSON
The official first day of summer isn't for another month, but it has certainly started to feel like it in Dubois County.
While temperatures toward the beginning of May stayed in the mid-60s on average, this past week was the first time the average temperature climbed into the 80s, according to the National Weather Service. The high on Sunday, the hottest day of the month so far, reached nearly 90 degrees.
NWS's Climate Prediction Center predicts that the remainder of May and the month of June will have average temperatures compared to previous years but above average precipitation levels.
"That's probably a good thing, I think, for a lot of folks, considering how dry and warm it's been," said Dan McKemy, a meteorologist with NWS in Louisville.
That precipitation is forecasted to start this week, McKemy said. A front is set to come through midway through the week, leading to high chances of storms which will then cause lower temperatures.
However, for the rest of the summer, it may be the opposite, McKemy said. The Climate Prediction Center is forecasting a generally warmer-than-average summer with normal precipitation.
"That's not to say that one week, we couldn't have spells where temperatures are in the 70s, but then the following, it'll be in the 90s," he said, "but overall those are what the averages are pointing to. Temperatures can always change for a couple days or weeks at a time, though. It's probably not going to be constantly 85 or 87 degrees every day."
Although this past month has been particularly dry, it appears there has been a trending increase in precipitation across the region over the past decade, according to 30-year climate trends NWS tracks.
"We've definitely had a lot of wet years," McKemy said. "Whether that's a pattern that's going to stay, though, is hard to say."
Dubois County has passed through spring, the region's period when the majority of severe weather storms such as tornadoes occur, pretty unscathed this year. In fact, no tornadoes have touched down in the county since 2017, according to NWS.
That's not to say that county residents shouldn't be prepared, McKemy said, but summer months are typically pretty safe.
"We're actually going now into what we consider a very quiet part of the year for tornadoes," he said. "It's not to say that we can't or don't have tornadoes. But a lot of the weather patterns you need to support tornadic storms ... in the summertime, is well off to our north."
This week's high is forecasted to be in the mid-80s and the low to be in the low 50s, according to NWS. Right now, there is a 50% chance or above of thunderstorms on Wednesday through Friday.