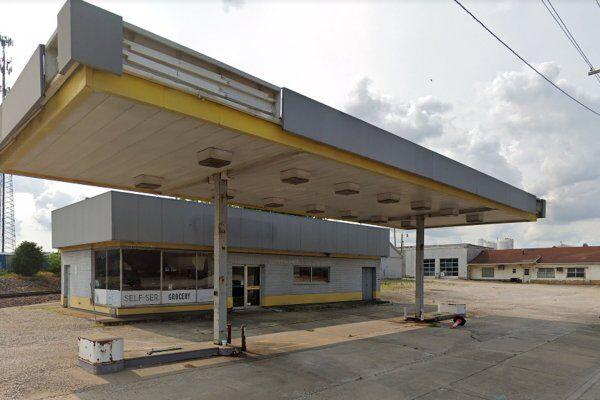 By CANDY NEAL
HUNTINGBURG — Officials are moving forward in their effort to do something with the former Dairyland gas station site on Main Street in Huntingburg, just north of the railroad tracks.
The city is looking to get a Blight Clearance Program grant from the Indiana Office of Community and Rural Affairs. That program was sidelined this year due to COVID-19, but is expected be available next year, Mayor Denny Spinner told the Huntingburg Common Council Tuesday evening. Once the program is funded again, up to $500,000 could be granted for acquiring and rehabilitating the Dairyland property at 802 N. Main St. The grant would require a local 10% match.
The council decided to get quotes from companies wanting to be the grant administrator for the project. The cost for the administrator would be included in the grant.
An environmental assessment and appraisals have been done on the property. The property owner has received an offer for the city to get an option to purchase the site. The option would be good for 18 to 24 months.
"An offer has been made to acquire an option based on those two appraisals," City Attorney Phil Schneider said. "We are waiting for a response."
If the city receives a Blight Clearance Program grant, the city can move forward with buying the property and demolishing the buildings. As part of the agreement, the city would have to keep the property clear as open space for five years. After that, officials can develop the property. If something would be done with the property before the five years are completed, the city would have to give the state back a percentage of the grant money.
Grant administrator quotes will be opened at the council's Tuesday, Dec. 8, meeting; that meeting will start at 5:30 p.m. at Huntingburg City Hall, 508 E. Fourth St.
The council also:
Hired Glenn Landstrom as a Huntingburg firefighter, following the recommendation of the Huntingburg Board of Public Works and Safety. Fire Chief Scott Patberg told the council that Landstrom has firefighter and hazmat training already.
Approved a 1.5% raise for city employees and elected officials.
Signed nepotism statements, which state that council members will not enter into any contract with the city nor do they supervise any relatives in a paid position for the city.