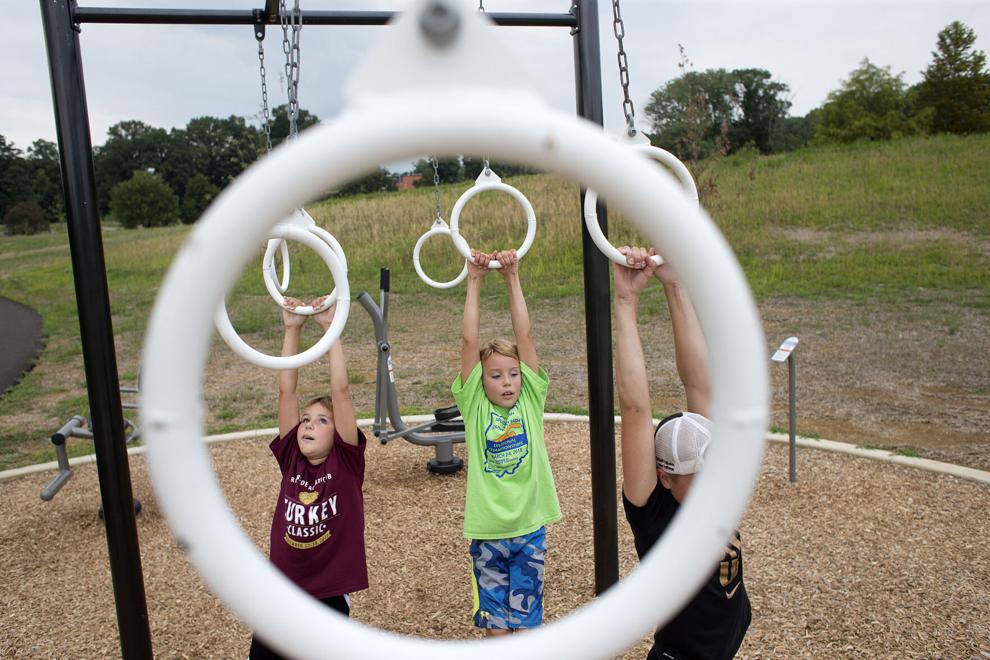 By LEANN BURKE
JASPER — It's been two weeks since The Parklands opened on Jasper's north side, and Parks Department staff are still seeing crowds every day.
The $7 million managed meadows nature park attracted roughly 4,000 visitors in the first week, according to estimates from the parks department. So far, Parks Director Ken Buck said, the department has received a ton of positive feedback from phone calls, emails, letters and even a few people stopping Buck around town to compliment the park.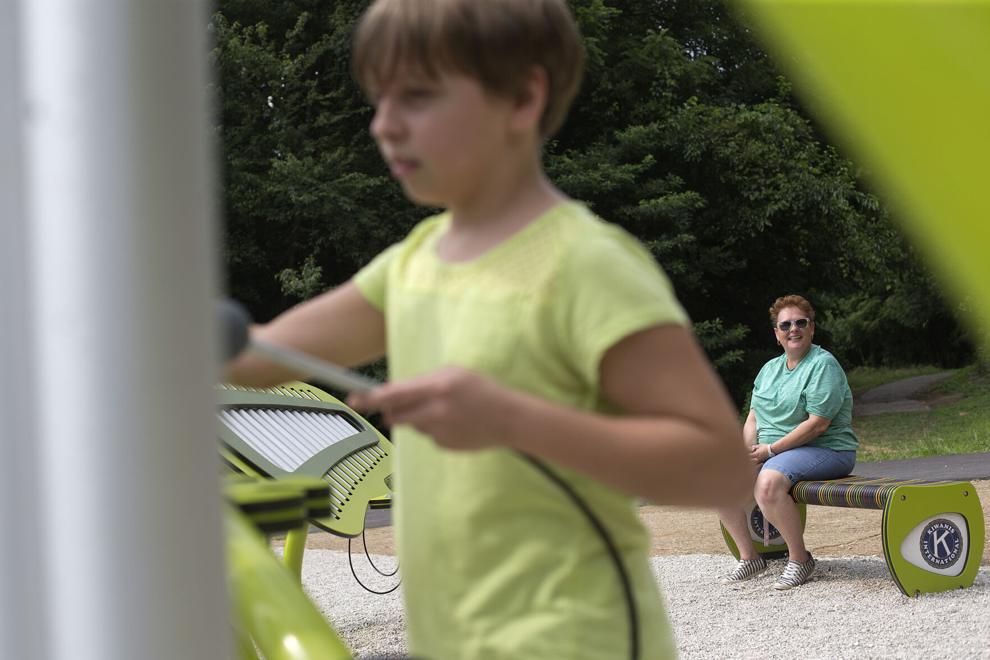 "I think everybody's enjoying it," Buck said. 'It's just positive, positive, positive."
The park took five years to bring from concept to completion and is the fruition of a long-held dream of parks staff to bring a large, central destination park to the city. The finished product includes two miles of walking trails that include multipurpose paths, a walking bridge that will be lit at night, 10 pieces of exercise equipment contained in four fitness pods along the path, an adventure play area with climbing rocks and balance beams, a musical playground with mounted instruments, a tree fort, a splash pad with 42 jets and three rock features, a pavilion with indoor space to seat 160 people for events and a 2,000-square-foot picnic deck, a fishing pier, a wetlands area for nature studies and about 25 acres of woods that will be kept as woods. A few park favorites include the tree fort, the music park and the splash pad. "Everybody we talk to has a different favorite," Buck said.
For the most part, there have been no issues at the park. Staff have had to remind patrons that there is no swimming in the ponds, and additional signage will be put up to discourage swimming, Buck said. Other than that, everything's going smoothly.
Looking to the future, parks staff hope to someday add a look-out tower at the highest point in the park and an outdoor amphitheater, though there are no concrete plans to add them. For now, though, the Parklands is complete, save for the growth of the wildflowers, grasses, bushes and trees. Buck expects it to take about two years for the plants to fully grow in.
"We want people to remember it is a managed meadows," he said. "It's a nature park."