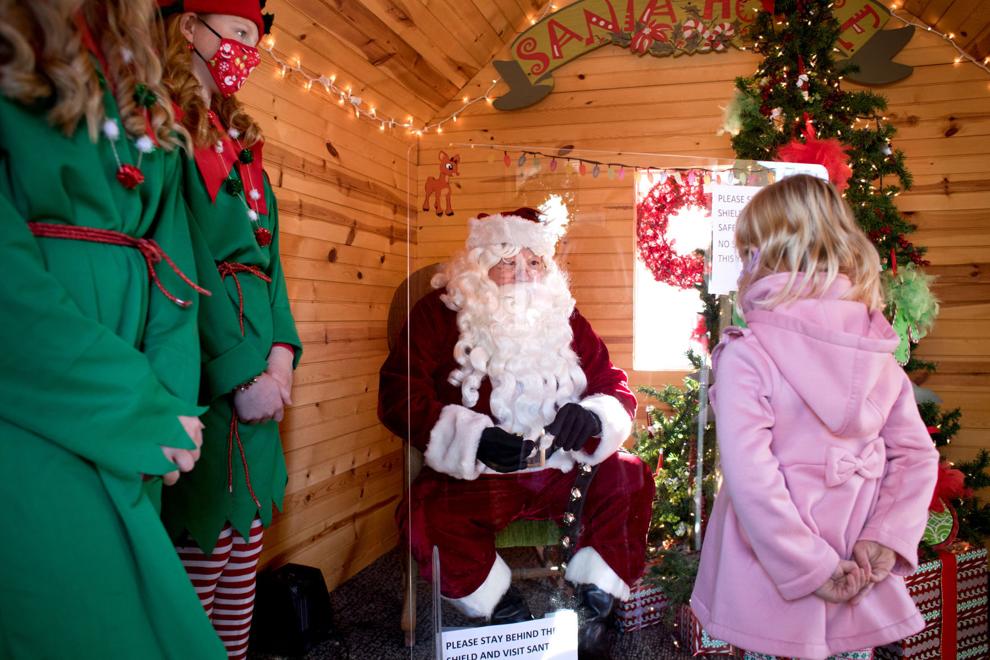 JASPER — In a year where local business is hurting more than ever due to the pandemic, Jasper Chamber of Commerce Director Nancy Eckerle hopes this year's O'Tannenbaum Days celebration will provide some much-needed relief.
O'Tannenbaum Days will be Dec. 4-6 in Jasper, and everyone is encouraged to come shop in the local stores and spread some holiday cheer.
Several events such as church bazaars and cookie walks have been canceled as a safety precaution. But Eckerle said the chamber didn't want to cancel the entire celebration, so local businesses and artists can still benefit.
"And it's just a chance to get out of the house and do something," Eckerle said. "Anything you can do local, do it."
In addition to most downtown stores being open, there will also be artists and artisans in several stores demonstrating their work. For example, there will be a woodworker at Boeckman's Furniture, a painter at Finishing Touches and a book-page folder at L.H. Sturm Hardware.
In addition to shopping opportunities, this weekend will feature caroling, carriage rides and a chance to visit with Santa — although he'll be sitting behind a plastic shield this year.
Members of Actors Community Theatre will be caroling in the downtown area from 6 to 8 p.m. Friday, and free horse-drawn carriage rides will start from the front of Jasper City Hall and travel north and south for several blocks. The carriage rides will run from 5:30 to 8 p.m. Friday, noon to 4 p.m. Saturday and noon to 3 p.m. Sunday.
Santa will be in his "special house" on the Square from 5 to 8 p.m. Friday and noon to 3 p.m. Saturday and Sunday. Kids won't be able to sit on his lap this year, but families are still encouraged to visit and take photos.
For both the carriage rides and visits with Santa, everyone over the age of 5 will be required to wear face masks, and families will be expected to distance themselves by at least 6 feet from other families while in line.
Eckerle emphasized that visitors must wear masks inside the stores, as well.
"The stores are used to it by now, but we don't want the store owners to have to be constantly reminding people to wear masks," she said.
Additionally, Krempp Gallery will have a new feature called "Landscape Gestures," and the Dubois County Museum and Jasper City Mill will be open throughout the weekend, as well.
O'Tannenbaum Days is funded by the chamber, the Greater Downtown Jasper Business Association and the Dubois County Visitors Center.
The chamber can be reached at 812-482-6866 for more information about any of the O'Tannenbaum Days events.