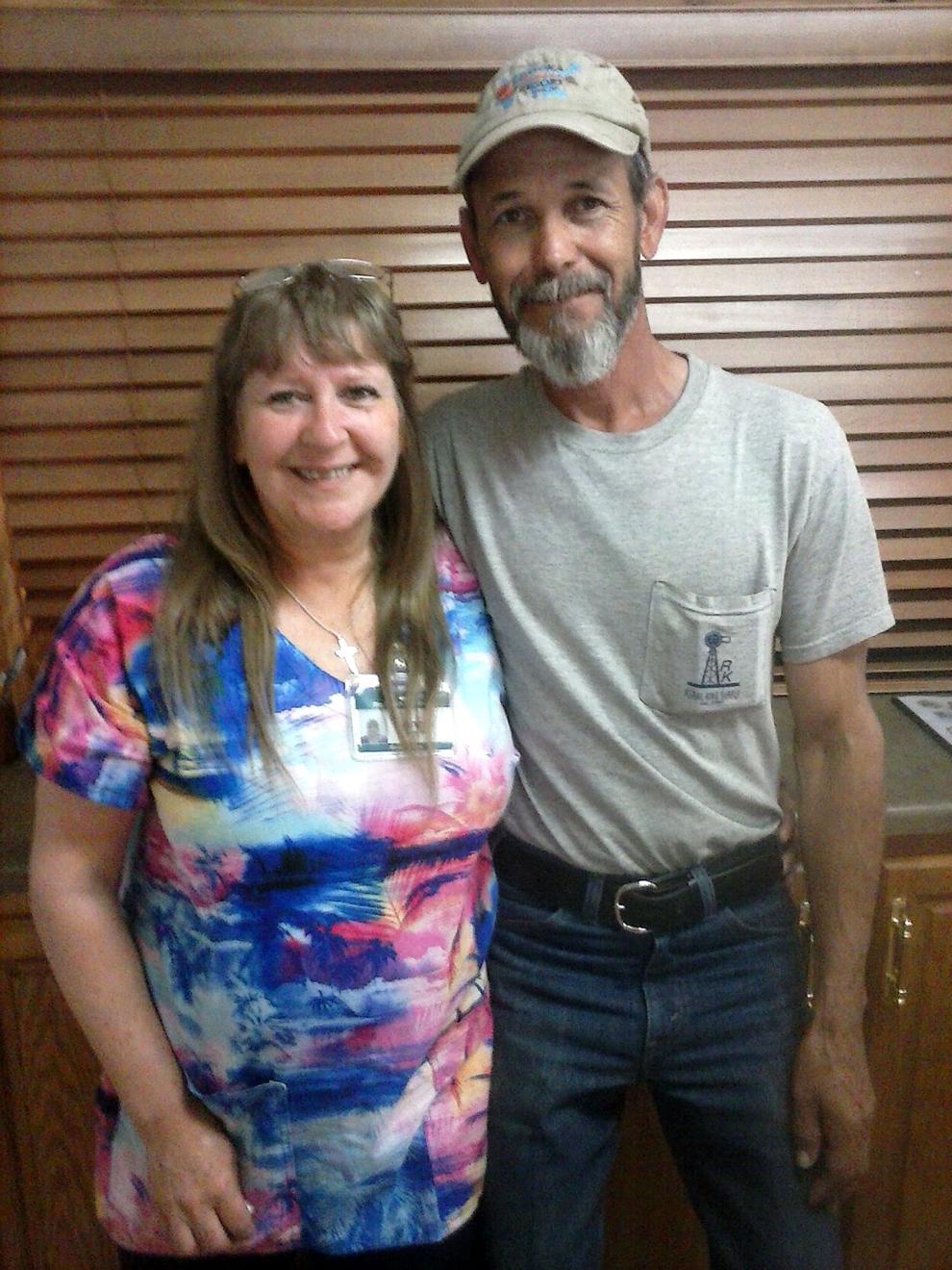 BIRDSEYE — For Angie Raufeisen, a $309,635 lottery windfall means she won't have to ask friends for a ride to work anymore.
Raufeisen, 49, of Birdseye bought the winning Cash 5 Hoosier Lottery ticket Tuesday. On Wednesday, she went to the One Stop Convenience Store in Birdseye to grab the winning numbers — 1, 31, 32, 35 and 37 — but didn't check them against her own ticket. It wasn't until Thursday, while she was at work as a hospitality supervisor at Big Splash Adventure in French Lick that she heard over the radio there had been a winner from her Birdseye store. She decided it was time to check the numbers.
"I found out I was the winner Thursday at 3:55 p.m. when I took my lunch," Raufeisen said this morning. "I remember it was 3:55 because that's exactly when I called my husband, Rick. I thought it was a trick. There's no way."
For some, a lottery win means a new life — maybe speed boats and trips to white, sandy beaches. Not for Raufeisen. She's happy with her life and her job and she's just relieved to not have to gather up her coins to get groceries.
"I've been in poverty all my life. I don't even have a working vehicle to get to work," she said. "But I don't want people to feel bad for me. I've got a great job. I'm honored to work there and I take pride in my work."
Raufeisen said her bosses have allowed her to take off work Tuesday to travel to lottery offices in Evansville to cash in her winner.
The first thing she'll do with her winnings is buy herself a working car, but she hasn't even thought about what kind yet. She just wants one that works. Her head has been spinning since Thursday. It's all been a bit overwhelming.
"I can't get my head wrapped around that I won," she said. "It's a true blessing. I want to give credit to the Lord."
But just because they won't have to live paycheck to paycheck anymore, Raufeisen says not much else will change for her and Rick. At least, that's what she's hoping for.
"I don't want to change," she said. "They'll bury me in this trailer."