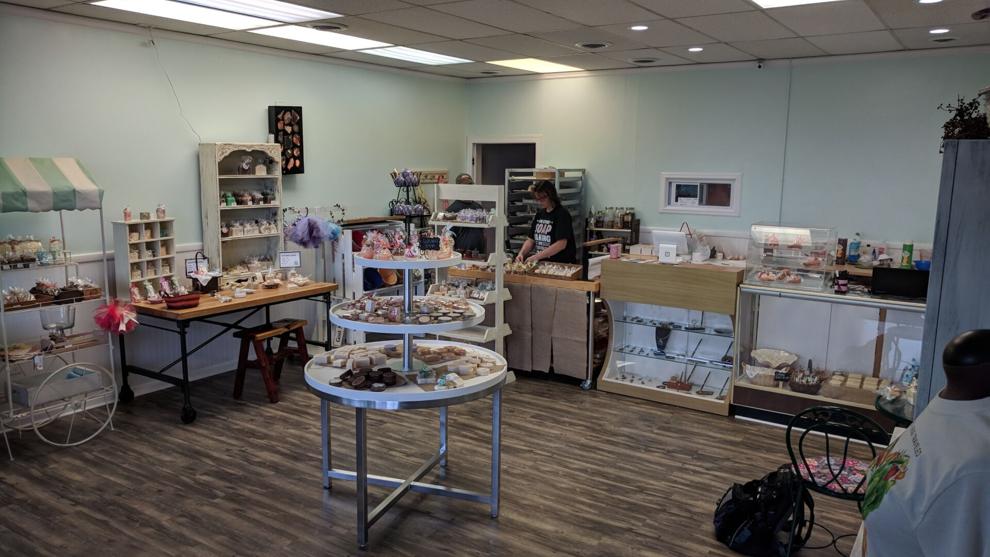 By ALLEN LAMAN
JASPER — A local woman with a passion for soap making has turned her hobby of nearly a decade into a new, local business.
Making soap was a way for Tammy Huddleston of Jasper to pass the time after the death of her father, Thomas Russell. She opened My Little Soap Shop — located at 221 U.S. 231 in the Southgate Shopping Center on the south side of the city — with her husband, Joe, earlier this month, and the shop is already filled with hundreds of Tammy's handmade soaps. From bars shaped like cupcakes to those shaped like dinosaurs, Huddleston stocks the inside of the garage-sized main floor with intricate designs in addition to the standard, rectangular soaps most people are familiar with.
The shop opened earlier this month and operates from 2 to 8 p.m. on Fridays and Saturdays, and from 10 a.m. to 5 p.m. on Sundays.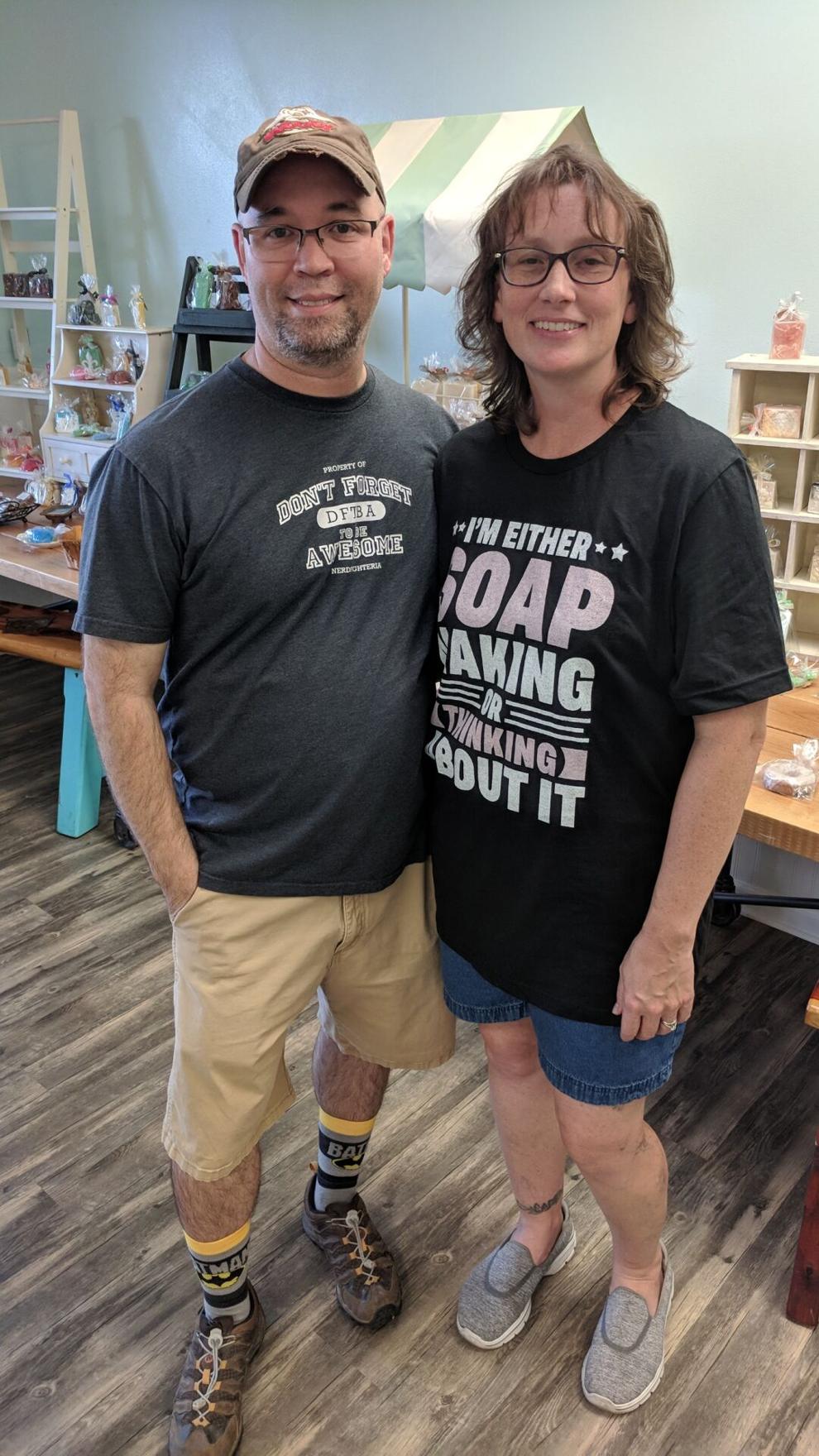 Tammy said her handmade soap is the product of melted oils and butters that are mixed with lye, colors, herbs and fragrances. The ingredients are blended and poured in a mold, cut, and ready to be sold in four to six weeks.
"One batch turned into hundreds, and I have no idea how many batches I've made now," she said.
Opening a store has been on her and Joe's radar for years. She will continue to sell soap at the Jasper Farmers Market — a venue she has utilized since 2011 — and will also continue to fill online orders through her Etsy page, TammyLaneSoaps. She credited the local market with helping her break out of her shell, and added that the people she's met there are like family. Fellow vendors and customers have already visited her permanent location and are impressed.
You might be wondering, what's the difference between what she makes and soap bars you can grab at a grocery store? According to Tammy, handmade is better because it doesn't have "a bunch of added, extra chemicals in it," like you'll find in many store-bought soaps that are stripped of natural qualities.
"Handmade is better because you know what's in it," she said. "If you can read the label and you understand the words on it, then that's a lot better than all these chemical-sounding words (in other soaps)."
She picks the fragrances by requests from customers, and also whips together bars featuring scents that she likes. A few of the shop's fragrances include black raspberry and vanilla. Unique scents she stocks include pickle, black liquorice, and bacon. Bath bombs, lotions, sugar scrubs, tutus, hairbows and more are also sold at the store.
"I kind of wanted it to be a girly shop," Tammy said with a smile. Joe said there will probably be a mens section sometime in the future.
Tammy and Joe live in Jasper and have four children: Nikki, 23; Caden, 20; Emily, 18; and Jovie, 10. They also have a granddaughter, Leighton, 1.
"This has been my dream for years, and I never thought it would happen," Tammy said of opening My Little Soap Shop.