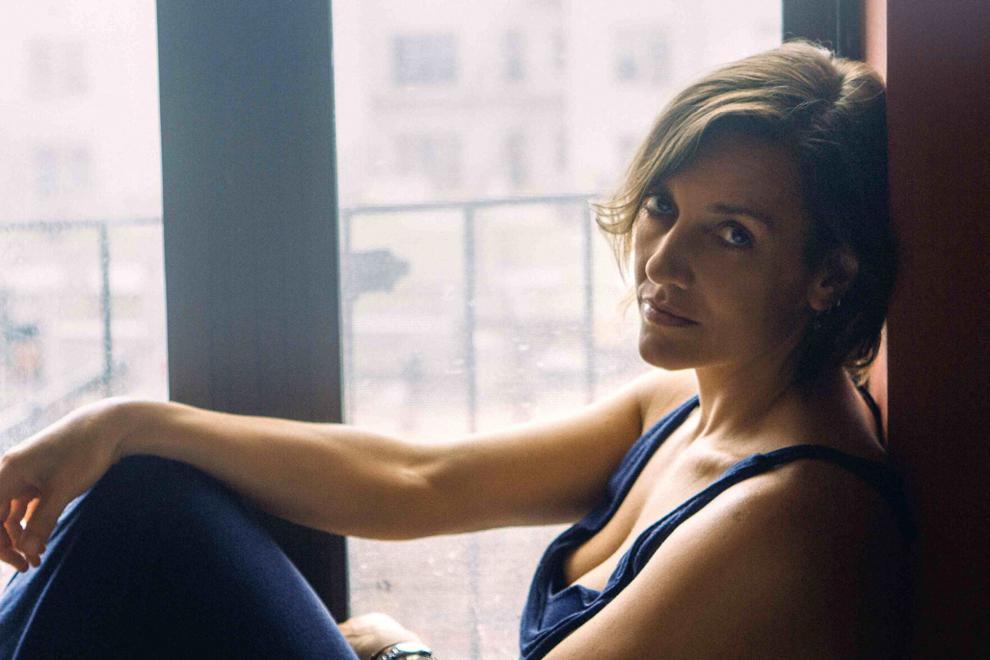 Chapin is the daughter of singer, songwriter and activist Harry Chapin and has made a living similar to him.
She currently lives in New York City and is on the WhyHunger Board of Directors, an organization co-founded by her father aiming to combat world hunger.
I know this isn't your first time coming to Dubois County. How did you first wind up playing a show around here?
"I think the very first time was maybe in 2007 and we played in Ferdinand down the road. It was officially a house concert... that was a really special and memorable event. Then (I) came back through contacts made around that time and played the Ferdinand Folk Festival; that is where I met Scott (Saalman). He was always encouraging me to come and play in the WRASFF series, and that was always a question of budget and benefit. It turned out there was one trip where the other concerts I had were enough to supplement that and it was such a wonderful experience. I always thought and hoped we would come back."
What do you like or dislike about playing in a smaller, more rural community like Jasper?
"I have only positive feelings about playing in the smaller rural communities. Probably if I looked over my tour history I've played more small communities than bigger ones. So much of shows is the promotion to get people out to a show when they've got a million things competing for their time. It's word of mouth, it's people deciding that something is connected to their friends, to their family, and there's a context for it. So if you're playing in a place like Jasper, Ferdinand you can tell word gets around and whether or not there's media coverage, which is also hard to get sometimes in the bigger cities (although I've certainly got my share over the years). It's just we've had a lot of memorable shows in small towns where you could feel that people spread the word and decided together that they were going to come out."
What sort of work do you do with WhyHunger?
My role is as a volunteer when I have time, at my convenience. There's a combination of grunt work, just promoting a fundraiser, making sure that you spread the word online, sometimes putting out mail, participating in board meetings and helping to stay abreast of the issue and stay on top of policies and programs. The organization was founded basically around my kitchen table, it's always been part of my life. I feel like whatever I give to the organization I get back many times.
One thing we see is that people who work in food –– whether it's seasonal farm workers in the fields, people who are butchering and packing meat products ... whether it's people in the back of restaurant kitchens –– these people who provide our food are most often the people who are suffering from hunger themselves. We don't tend to respect and give them the paycheck that honors their indispensable labor. So that's one of the things that WhyHunger is pushing for and amplifying the voices of people working in food who are often women, often people of color and often immigrants. It's about listening and finding out what works and make a solution more powerful and scaling them up.
Who inspired you to begin a career in music?
So many people. I don't know if I'd be a musician without not just my dad being a singer-songwriter but my mother who is not a musician but a poet, the lyricist who wrote my dad's most famous song "Cat's in the Cradle." My grandfather was a jazz drummer who played up until the very end of his life, my uncles always supported me and gave me opportunities since I was a young teenager to get on stage. I've been very privileged to be part of a community around New York City of jazz musicians with an infinite curiosity with instrumental music, music from the world, music from Africa, from south Asia and from the Middle East that's always been a big inspiration to me as well.
How does it feel to have a family of famous musicians?
It's the only reality that I've known. I don't have anything to compare it to. I just have great respect. People like to attach some mystical power and put themselves on the other side of music making like 'oh I cant do that, I can't make a song, I cant sing a note' but you know in the end it is a job. It's a beautiful job that gets you amazing opportunities for collaboration and the act of working is playing music. Then there's the other stuff, the incessant self-promotion ... then there's finding new places to perform and making connections. I admire watching my relatives handle the challenge and adapt in this constantly shifting terrain. We really support each other and look out for each other.  It's just like any other family business. It gets passed down.
What sort of message would you like to convey to your listeners in Dubois County on July 6?
I guess the biggest message is that live music is alive. Just that there's a spontaneous communication that happens between the people on the stage and the people off the stage and it's a beautiful thing. They'll get to hear Jamie and me trying to create many varied moods and dynamics. Some of it will be really intense, dense and maybe loud and some of it will be spacious, intimate and quiet. We try to bring all the world into our little songs. We do it for our selfish reasons because it's fun and we make a few dollars here and there, but we're all connected, we have so many ways to see each other and listen to each other.
What are your favorite songs to perform live? Will you play them at WRASFF?
I think we'll do at least one of my dad's songs — it just kind of sings itself, it's so beautifully constructed and dramatic in a quiet way. It's called "Tangled up Puppet." It's a song between a parent and a daughter. It goes beyond gender to adolescence, just to the push and pull between the kid and a parent of that age. There's one that's really fun and also about parenting that I wrote when my older son was a toddler. It's called "Go Away." It's in some ways irreverent. ...
What sort of advice would you give to young difference makers and performers?
The key is to find what really is meaningful to you, what issues really inflame your passions. Then you gotta do some research, you gotta look at facts and not just opinions. WhyHunger can be a resource... we work with a lot of organizations that deal with the introspection of a lot of elements of hunger and poverty. If people are connected to those issues they can check our website or just get in touch. Again it's correlation with making art or music that you have to be yourself. A lot of things out there need citizens involved, but people have to find the one that's natural and automatic for them.
Note: Some answers were edited for length and clarity.