By COREY STOLZENBACH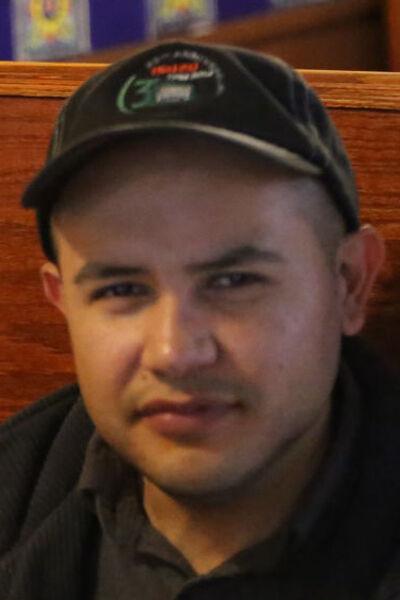 HUNTINGBURG — Adrian Miranda admits he and his fellow co-owner have had to adapt while opening a restaurant in the middle of a pandemic.
Taqueria Vallarta Mexican Grill, located at 1205 N. Main St. in Huntingburg, opened Sept. 30.
"We have to kind of adapt to what's going on right now," Miranda told the Herald by phone Oct. 27. "I know we got to have some restrictions, that's for sure, but we have to get moving. We have to move on, and I cannot just stay at home. I got to provide — I got to feed my family."
Originally from El Salvador, Miranda has resided in Huntingburg for the last 20 years. He's a father of two: Adriana, 8 and Anthony, 5. Adrian is one of four owners of the grill with his brother, Juan, and also two others — Iban Flores and Raul Gutierrez.
The grill takes its name from Vallarta, the name of a port in Mexico's Jalisco state. Taqueria Vallarta offers authentic Mexican food — ranging from tacos to taco salad to quesadillas and burritos — that features 10 different types of meats.
"I'm sure we have a little bit of something for almost everybody," Miranda said.
The grill is part of Miranda's expansion into Dubois County. He also manages Miranda's Restaurant and Tienda Latina, both in Jasper. Taqueria Vallarta's success will play a role in potential future expansion within the county.
"Expanding in that particular type of business I know is hard," Miranda said. "Competition is very, very hard. But if someone else could do it, I don't see why we cannot do it."
Miranda said the pandemic prevented Taqueria Vallarta from opening before September. The grill uses various procedures to combat the virus. Personnel wear masks, and they disinfect tables and chairs after every use.
"The other main issue was money being tight," Miranda said. "All of the supplies were way too high in prices. So, I had to continue working to pull out some money and invest it into the location."
Entrance doors and restrooms are disinfected twice a day, and seating is separated enough to avoid contact. The restaurant also has a drive-thru.
It does not have a website, but can be contacted at 812-684-8002 or by email at taqueriavallarta2020@gmail.com.