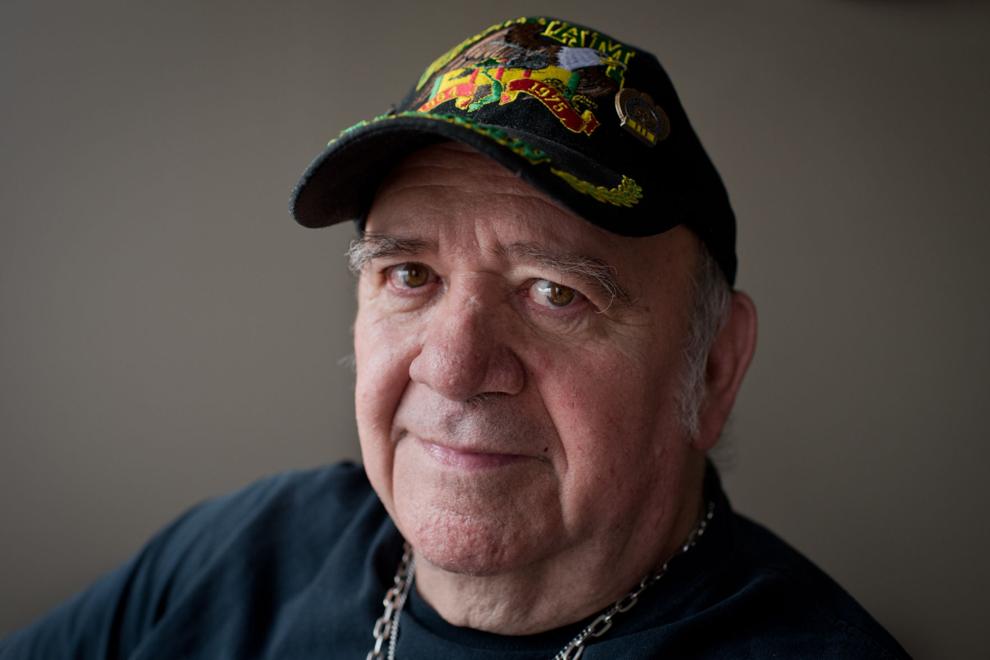 By CHRISTINE STEPHENSON
FERDINAND — Raphael "Rafe" Schaefer waited to board the plane in Vietnam, excited to return home. He thought about the uncomfortable webbed seats of the C-130 and the chilly weather while he waited for his friend, Thomas Tucker, to arrive.
Another soldier approached and asked if he was waiting for Tucker.
"He won't be coming back," he said. "He got killed."
Schaefer met Tucker in basic training after he was drafted into the Army in 1963. They were both about 22 years old and quickly became best friends.
Why wasn't it me? Schaefer asked himself. He would remember that plane ride home for the rest of his life.
Now, at 79 years old, Schaefer, who lives in Ferdinand, is all mind over matter. He's survived cancer caused by Agent Orange that left him without any muscles in his left bicep. He's overcome post-traumatic stress disorder and addiction that ravaged his body for years. He cracks jokes with everyone he meets and lives to be a loving husband, parent and grandparent — and soon, great-grandparent.
"I'm still kicking, just not as high," he says often.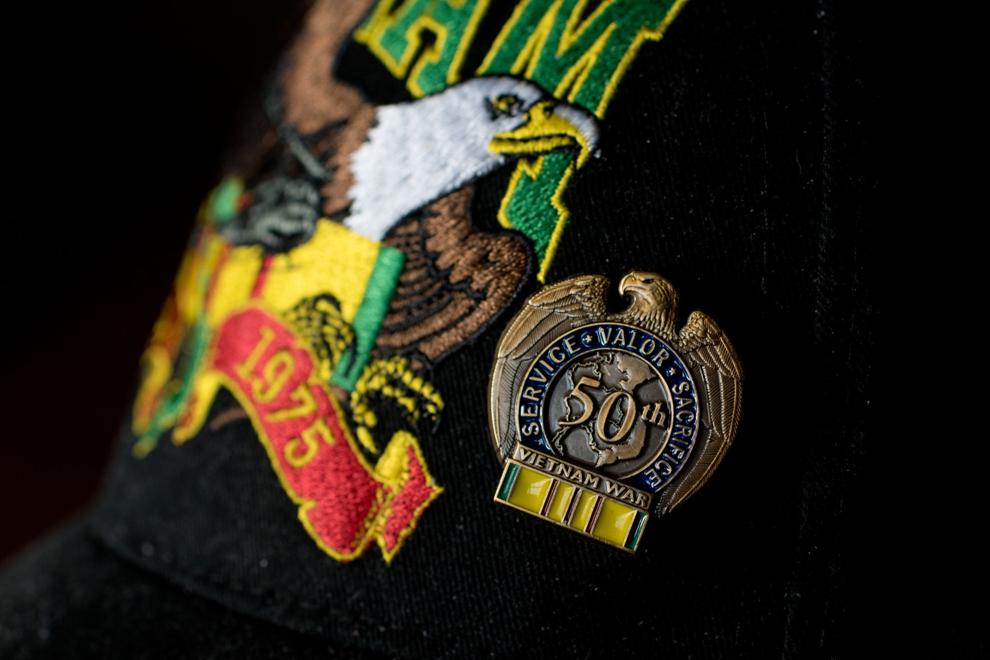 Point out any illness or injury in his body, and he'll just point to his head: mind over matter.
Before he settled into this mindset, though, he suffered from alcoholism for 40 years. If alcohol couldn't erase the painful memories from Vietnam, he thought, then nothing could.
One night in 2005, when he realized he was going to die if he didn't quit, he made a pact with his son to become sober together. They haven't looked back since. But with a clear head, the memories came creeping back.
He thought of one soldier, whom he'd lent a pair of dry pants and never got the pants back before he was killed. He thought of his friend and how happy he was, yelling, "I'm going to be a daddy" to the group after receiving a letter from his wife back home. He thought about how that same friend jumped on top of a grenade and sacrificed his life the next day.
But most often, he thought about Tucker. He was never going to stop thinking about Tucker, at least in a nightmarish way, until he got closure.
Forty-some years after his friend's death, Schaefer and his wife, Betty, drove to Richton, Mississippi, searching for the cemetery. They drove for miles, stopping multiple times along the way because no one knew the cemetery well enough to give solid directions. When the couple finally arrived, they scoured through the entire cemetery, row by row, until they found Tucker's grave.
The headstone was adorned with flowers. Someone one was taking care of him.
Schaefer felt as if Tucker was standing right behind him with a hand on his shoulder. He peered into the sky and saw a white, puffy cloud and imagined his friend's spirit floating freely, away from the crowd of Viet Cong soldiers where he probably died.
He finally felt at peace.
Schaefer lives a relaxed, retired life with Betty now, far away from the trauma his younger self experienced. But he can never forget what happened in the Army, nor does he want to. He writes poems about the lives lost in war, and he keeps in contact with his fallen soldiers' family on Facebook.
His new purpose, he said, is to tell the stories of the young men he knew whose lives ended too soon.
"I always used to ask myself, 'Why wasn't it me?'" Schaefer said. "I know now that it's to carry on their legacy."