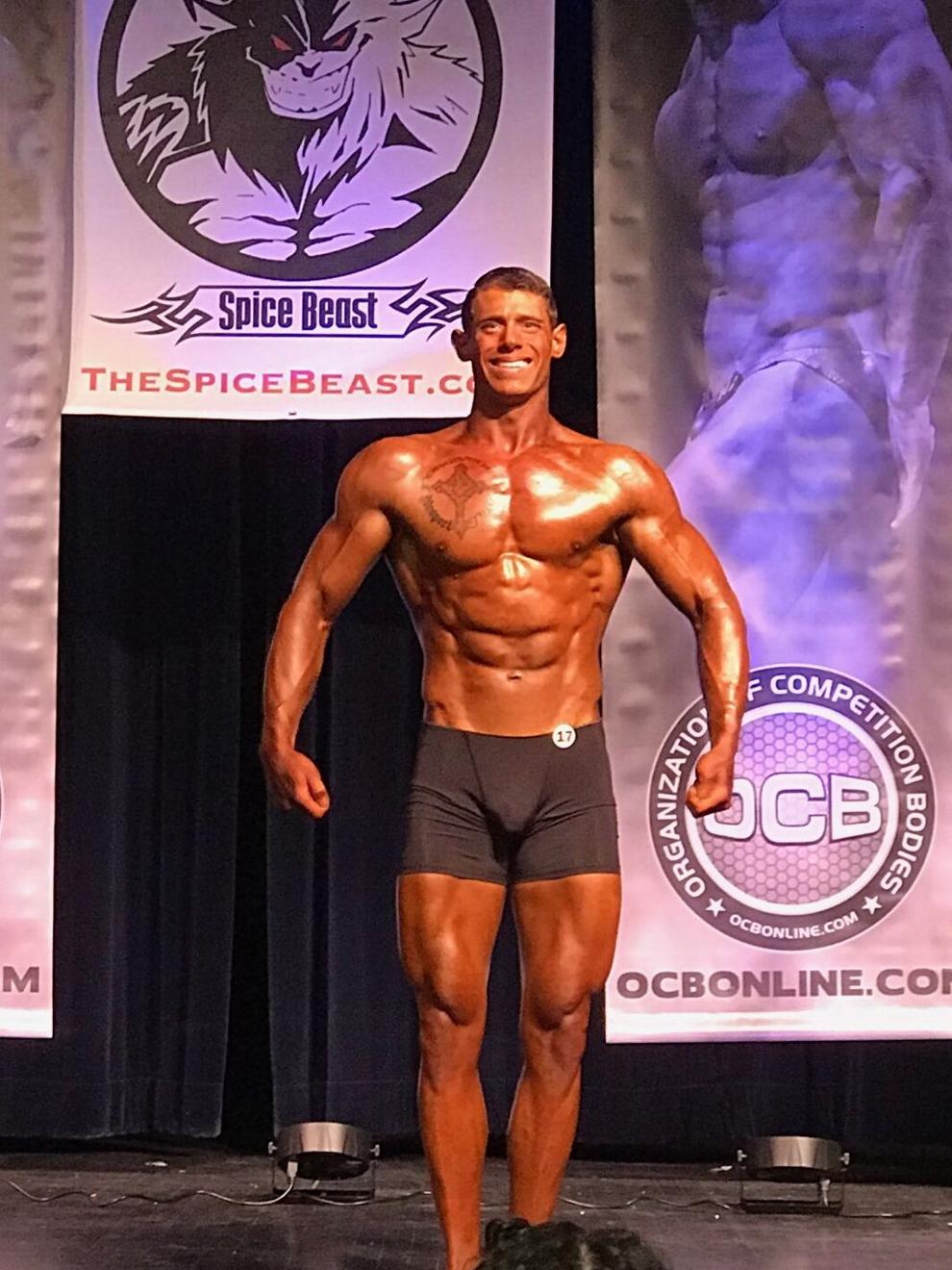 By ALLEN LAMAN
Ireland native Evan Vogler is a passionate bodybuilder.
The 26-year-old speaks positively about the path he is carving in the world of bodybuilding, but he knows the tough task of constantly bettering himself will never end.
The Clarksboro, New Jersey, man grew up in Ireland and shipped east two years ago to pursue a career in welding. He used to work on railroads, and is now a certified welding inspector.
Physical stress was slashed from Vogler's work routine when he moved into his new position a year ago, and bodybuilding was a way for him to keep in shape. He is also a certified personal trainer.
He competed in his first professional competition in February, placing second out of five competitors in the Debut Class at the Organization of Competition Bodies contest in Atlantic City, New Jersey. He also placed third out of eight in the Novice Class and third out of eleven in the Open Class.
"Being that it was my first show and not having a coach, it was kind of nerve-wracking," he said. "But once I stepped out on stage, I had a good time, and all that nervousness just kind of melted away."
The Herald recently spoke with Vogler about his experience with the sport.
How did you get into bodybuilding?
After I changed careers from welding to welding inspection, I signed up for a gym membership and met a good friend of mine. Me and him met and got to know each other a little bit, and he did a competition with a different organization and said it was fun. He said, "I think you would do really well, too." I'm thinking to myself, "You know what? I'm not there yet. I can feel that there's a lot of room to improve." I told myself I was going to do a show, but I needed to put my time in. And I started working out, spending hours in the gym every evening for a year.
What was it like stepping out there for the first time?
I was never one to step out on stage. I was always kind of shy. But looking at it now, it's like I think people should see what this lifestyle is about. It's tough, there's a lot of hard work, there's a lot of dedication to it.
I'll admit, I don't know a lot about the sport or the way of life required to achieve bodybuilding success.
It's not necessarily low key, but it's definitely a sport of its own because a lot of bodybuilders spend a lot of time (in the gym.) Before my show, I was spending two to five hours in the gym every evening, which is a long time to be in the gym. If you want to get results, you have to put the time in.
Wow, that is a lot of workout time. What are you doing for all those hours?
The big thing is changing it up. There's so many routines as far as just using your own body weight for pullups and pushups. And then obviously, bench press, squats, working the calves. You have to mix it up. If you don't confuse the muscle and change up your routine, eventually you'll hit a plateau in the gym to where your body already knows everything that you're going to do before you even set foot in the gym and it's prepared for it. If you don't expose yourself outside your daily activities, you'll never get better. You actually grow tired of it because your body is so used to it. When you stress out the muscles and you tear those fine muscle fibers, you grow. And that's the purpose of it.
And you're doing all this without a coach?
I'm doing it completely solo. There are a lot of people who have coaches, but I think the best coach is a coach that coaches himself and learns from his mistakes, which everybody should. The big thing with me is that I think people have lost track of the fact that if you don't learn from your mistakes, you're not growing as a person. You're not getting better than you were yesterday. If we can learn from our mistakes and surround ourselves with good people, then in the end, we are better today than we were yesterday. It's all about improvement, man.
Was starting your bodybuilding career intimidating?
I wasn't looking at the end, because the end is whenever you give up. I'm not even close. It was the start of something great, and Rome wasn't built in a day. It takes time. It takes work. You can't look at somebody and say, "I want to be like that, but I can't be that because it looks hard." Once you accept that mental defeat, it's game over. In order to get in shape like this, before you can have the body, you have to have the mindset. It all starts up in the brain.
How difficult is it to get in bodybuilding shape?
Bodybuilding, working out, it's not for everybody. It's really not. It takes a lot of time, a lot of hard work and a lot of dedication. I think some people either don't have time for it ... or they don't care. They're content with where they're at in life. Which, if you're content, that's fine, but you have to stay hungry.