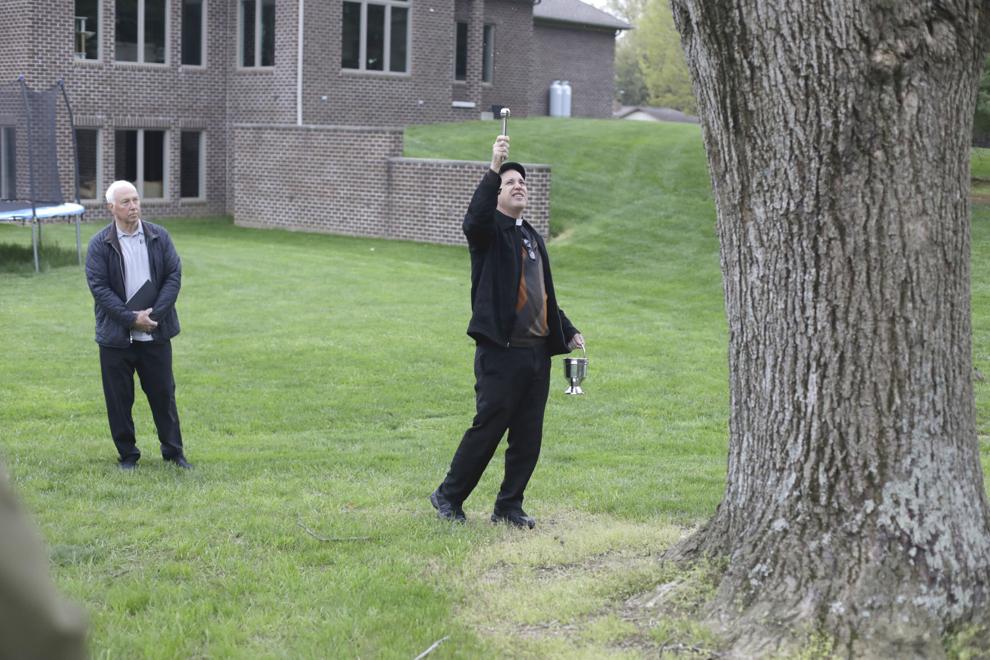 By CHRISTINE STEPHENSON
JASPER — A group of about a dozen gathered in the backyard of a Jasper home on a brisk Friday morning to honor a tree — one that may not look like much right now, but within a month or so, will bloom into a massive beauty.
It's been a difficult year for everyone, living through a pandemic and feeling isolated, often unable to gather inside with loved ones. But the outdoors have provided a place of solace. Arbor Day is meant not only to encourage people to plant trees but to honor all that nature gives us — perhaps this year, more than ever.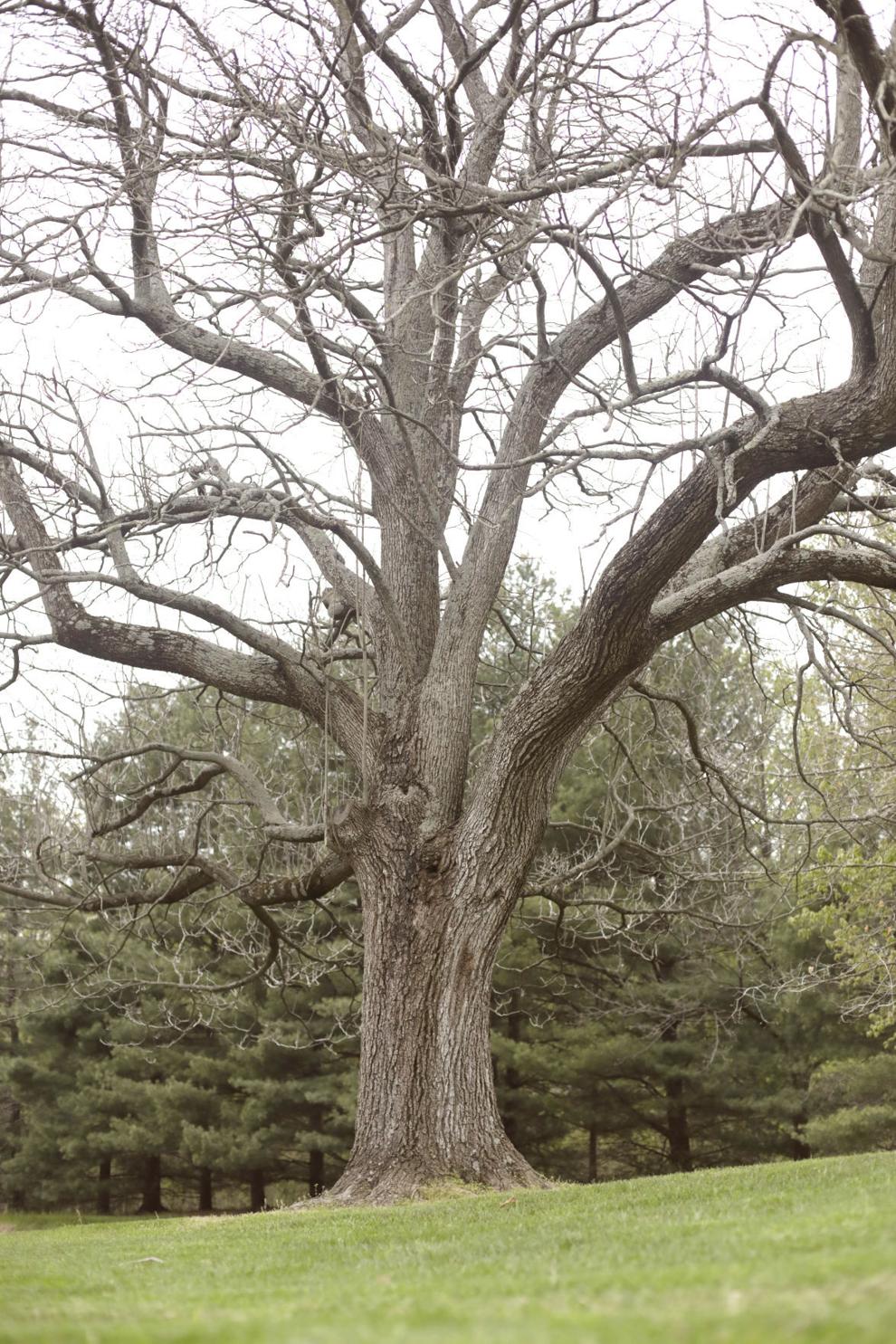 Each year on or around Arbor Day, Patoka 2000, a city beautification committee through the Jasper Chamber of Commerce, dedicates and blesses a tree somewhere in town. This year, it was a Catalpa tree on the bordering property of Mike and Ann Shappard and Ray Lechner near Precious Blood Catholic Church.
Catalpa trees are usually used for shade or ornamental purposes and typically grow to be about 50 feet tall. When they bloom, they develop long seed pods that hang down, giving it the nickname of "the cigar tree." Some at the dedication ceremony Friday said the pods look more like worms when they fall from the branches.
Mike Dooley of Jasper told the group that he learned the scientific name for the Catalpa — "Catalpa speciosa bignoniaceae" — about 54 years ago when he first started pursuing a forestry degree at Purdue University and hasn't forgotten it since.
"As I've gotten older, I've forgotten more than I know," he said. "I was thinking this morning, there's some trees I can't remember any part of it, but this one always stuck with me."
Jasper Mayor Dean Vonderheide, who was also present at the ceremony, said looking at the tree brought him back in time to when he first moved to the neighborhood as a teenager and ran around town fishing and sitting under those trees with his friends in high school.
Vonderheide spoke about how trees are our livelihood, especially in a place like Jasper, known for its furniture factories and woodworking. In the past, Jasper has been called "the wood capital of the world."
Of course, though, trees enhance the environment more than anything else, he said.
"Trees are so valuable to us, and I think people are realizing that more today than ever before," he said. "Trees have such a significant role in improving our environmental conditions ... It's something that we've got to consciously observe and consciously replace as we go forward."
After Father Eugene Schmitt gathered everyone around the tree to say a blessing and sprinkle it with holy water, a plaque was placed at the base.
"When you plant a tree, you change the world and your community," it reads.